Now I Lay Me Down to Sleep is an organization that provides free portrait sessions to families who are facing the death of a newborn baby. Their goal is to provide a photographer for every family who requests the service, but many communities are lacking photographers.
September is "Recruit a Photographer" month at NILMDTS. If you're interested in finding out more about the organization, visit nowilaymedowntosleep.org/recruit/ to RSVP for a webinar that will take place on September 24th.
From their website, here are some other ways you can help:
Help NILMDTS Respond to Every Call
• Share on social media and blogs. Promote NILMDTS on your own wall, and share with professional groups that you belong to. Use a banner or image below or share posts from our Now I Lay Me Down to Sleep Facebook page and website "Latest News".
• Host an Introduction Meeting for potential photographers. Join a meet-up group that already exists, or create your own meet-up group!
• Research photographers online and share with them about NILMDTS.
• Make a presentation about NILMDTS at a photography club or association.
• Share a NILMDTS video.
• Invite interested photographers to participate in an online webinar about becoming a NILMDTS Affiliated Photographer. See details below. Or host your own using Google Hangouts!
You may also consider offering NICU photography in your own community. To find out how, read my interview with Jessica Strom: NICU BABY PORTRAITS OFFER HOPE AND HEALING TO FAMILIES: AN INTERVIEW WITH JESSICA STROM
If you're new to newborn photography, check out our Newborn Photography Workshop DVD. It's perfect for beginners!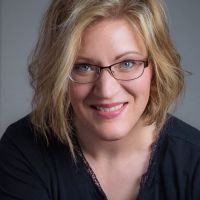 Tanya Goodall Smith
Tanya is the owner of WorkStory Branding Photography in Spokane, WA. Businesses hire her to create story-telling content that sells their high end products and services. She also teachings photographers her unique business model for making serious money as a corporate and personal branding photographer. Find her at
workstoryphotography.com
and
workstoryeducation.com