We all know that the Nikon D800 has a 36mp sensor and if you have read our posts on Nikon D800e vs Pentax 645D or the Nikon D800e vs Leica S2, it's easy to argue that this DSLR can keep up with the lower end medium format cameras at the fraction of the cost. Of course, such a high-resolution sensor demands the highest resolving lenses, and only the pro-spec Nikon lenses can do the sensor justice.
But what if you take a medium format lens that has already been engineered to resolve for cameras with up to 80mp semsors and put it on the Nikon D800? Is that even possible?


Well, it's not what you may expect in regards to a traditional medium format set up that usually consists of a lens, camera body, and digital back. Instead, Laurent Thion, in his guest post on NikonRumors.com, set up the Cambo X2 Pro tech camera and bellows, and paired with several medium format lenses, like the Schneider Kreuznach apo digitar 90mm f/4.5.
What's great about the medium format lenses, besides their higher resolving capability, is that they are made to cover a larger sensor, so when using it with a full-frame 35mm like the D800, you can use them in the bellows as tilt-shift lenses with less vignetting problems.


So the next two photos are how the Cambo X2 Pro looks with and without the bellowsn and the D800.



Click on the photo to see a high-res close up of an English Pound that was taken with this system. Definitely works great!

Money by Laurent Thion

Very cool, indeed!
Be sure to read the NikonRumors guest article on Using the Nikon D800 with Cambo X2 Pro and medium format lenses by Laurent Thion for more details and some cool shots of the D800-Cambo X2 Pro set up!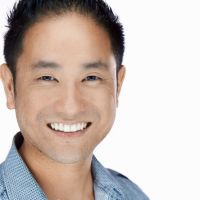 fotosiamo
Joe is a fashion and commercial photographer based in Los Angeles, CA. He blends creativity and edge with a strong style of lighting and emotion in his photographs.