It's hard to argue that Canon hasn't exactly been in the spotlight for new releases in recent times, laying rather quietly in the background of Nikon and Sony soundbites. In fact, some of the most notable Canon news of late has been regarding Sigma's lens adaptability with Canon glass, but that, however, is likely to change as the rumblings in the rumor mill have grown more noticeable in recent weeks; The more intense and particular ruminating on the next evolution of the 5D has surfaced, as have some mentions of lenses to come, and of course the new Canon 1DX MKII is now out in the wild in the hands of a fortunate few. Canon, it seems, is ramping up.
NOTE: Incidentally, if you'd like to be one of the fortunate few with a 1DX MK II of your own, then you should partake in perhaps our most requested and best giveaway yet, which will see the winner walk away with the Nikon, Canon, or Sony Flagship model of choice! Check it out and enter here.
The 1DX MK II isn't the only flagship Canon's revised and released lately, as they've also done so with their flagship Speedlite, the 600EX. In addition they've also released a strange but attractive new lens, a macro lens for their mirrorless system with a built-in ring light, which further suggests Canon is putting more focus on that end of their line. Interesting times ahead, it would seem.
There's no denying the mass appeal of a great macro shot, and thus a great macro lens, and the new offering from Canon boats being the world's first macro lens with a built in ring light which they've dubbed Macro Lite. Any photographer knows light is clutch, and for macro shooters it can be imperative, albeit difficult/awkward to handle given that the proximity to the subject can be a breath away. The Macro Lite aims to aid in illuminating the subjects enabling the shooter to capture all the details an excellent macro shot requires.
Adding to the ingenuity of it all, the lens also boasts a 1.2x 'Super Macro Mode' and uses a hybrid image stabilization system to keep everything locked and focused and an STM stepping motor to keep focusing smooth and quiet. All in all, coming in at $299, this would seem to be a very attractive piece of kit for beginners and even advanced users alike. You can order yours here.
EF-M Mount Lens/APS-C Format
44.8mm (35mm Equivalent)
Maximum Aperture: f/3.5
One UD Element & Two Aspherical Elements
STM Stepping AF Motor
Hybrid IS Image Stabilization
Maximum Magnification: 1.2x
Super Macro Setting for 3.7″ Min. Focus
Built-In Macro Lite LED
Retractable Design for Compact Profile
The Speedlite 600EX II-RT has been a hit and staple with Canon users who've appreciated having brand continuity across their equipment and the ease and synergy that allows. Being a flagship of a major brand means it's pricey, but powerful, and Canon has just made this one better.
Canon is claiming the new 600EX provides continuous performance that's 2x as fast as the model it supersedes, partially thanks to, "…new Quick Flash settings and a flash-readiness indicator help ensure priority shutter operation, even when the flash isn't fully recharged." There's also a new bounce flash adapter, the zoom goes from 20-200mm with a guide number of 60m at ISO100, multiple flash control for up to 5 groups, and perhaps what may be most appreciated by many will be the new water sealing that sees the flagship dust and water-resistant. Get yours here.
2.4 GHz Wireless Radio Transmission
Compatible with Canon E-TTL / E-TTL II
Guide Number: 197′ at ISO 100 and 200mm
Zoom Range: 20-200mm (14mm with Panel)
Tilts from -7 to +90°
Rotates Left & Right 180°
1.1-1.5x Improved Continuous Shooting
High-Speed, 1st & 2nd Curtain Sync
Bounce Adapter & Hard Color Filters
Runs on 4 AA Batteries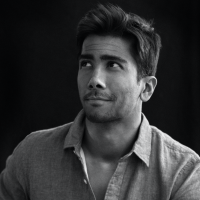 Kishore Sawh
A photographer and writer based in Miami, he can often be found at dog parks, and airports in London and Toronto. He is also a tremendous fan of flossing and the happiest guy around when the company's good.