Neurapix, a Germany-based photo editing company, has announced real-time image editing, straightening and new "AI Flat Rate" for photographers.
Neurapix's individual SmartPresets, which are based on artificial intelligence, work basically like a Lightroom Preset. However, the power of the Neurapix AI allows it to learn your unique editing style by analyzing your previous edits to train itself, and then applying that style to your future images!
Now, the company is announcing Neurapix Instant, which offers a solution to one of the problems of automatic or outsourcing part of your workflow. That is, waiting for thousands of photos to upload to the internet, and then download them again when they're edited! Today, that is changing.
With its real-time editing capabilities, Neurapix Instant allows photographers to see the results of their edits immediately. Plus, as it is based on Lightroom Presets, it integrates with your own editing adjustments. This type of "assistant", as Neurapix calls it, would be particularly useful for busy photographers who need to deliver professional results quickly, and do it with hundreds or thousands of images each week.
Neurapix Instant | Edited Photos Visible in Real Time
Overall, Neurapix Instant could be a valuable tool for photographers looking to save time and money while maintaining their unique editing style.The integration into Adobe Lightroom Classic would offer photographers a streamlined and efficient editing process, by minimizing the number of editing tools needed. (Nothing slows down your workflow like having to open dozens or even hundreds of images in a different application, let alone upload EVERY photo you capture to the internet!)
Neurapix Instant would empower photographers to stay creatively inspired, and keep their own unique style, while simply editing faster.
A photographer can even evolve their style over time, too, and Neurapix would be able to "keep up". Alternatively, Neurapix offers some of their most popular, timeless presets for purchase, too.
Key Features of Neurapix Instant
There have been some significant achievements and upgrades to Neurapix overall, that came before the latest "Instant" update, which work with the Neurapix cloud and use the pay-per-picture pricing option:
Increased Speed | 600 Images Edited Per Minute
Neurapix states that when applying their AI to your images, it can perform edits at speeds of up to 600 images per minute!
Plus, of course, since you are working in Lightroom and using a preset-style (Develop Module) interface, your edits are non-destructive, and you can "take over" at any time and add your own fine-tuning.
AI Training Time Reduced to 2 Hours
One other significant breakthrough that has recently been released has to do with the time required to "train" your personal photo editing AI assistant. With the training time now reduced to just 2 hours, using just 500 of your own (already edited) images.
The rest of the time, Neurapix Instant just runs on your computer, and you don't need to worry about uploading any images to the internet in order to apply the AI edits.
Free Image Straightening Option
One addition that is certainly welcome is a very straightforward one: (pun intended!) Neurapix now offers their image straightening function for free within Neurapix Instant. This would be a great tool to always have at your disposal, because every moment you save from doing such technical, simple edits is a moment you can focus on the more creative aspects of your art!
Flat Rate Payment Option
Last but not least, Neurapix has announced that in addition to the "classic" pay-per-image pricing option, they are rolling out a new pricing model that is connected to Neurapix Instant: flat-rate, annual and monthly subscriptions. This option would be an attractive offer for photographers who have significantly high, consistent volumes of images to edit, and want to save money without sacrificing quality. This would be an increasingly valuable offer to professional photographers who may be in the process of taking on new business, or who previously were turning away clients because of an editing backlog!
All in all, this appears to be an exciting update to a very useful tool for a photographer's workflow. We're definitely keeping an eye on Neurapix and Neurapix Instant to see how it performs!
To learn more about how Neurapix works, and to get a free trial, visit neurapix.com/instant.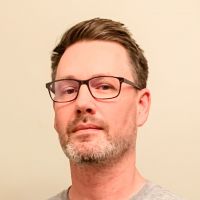 Sean Lewis
Sean fell into photography while teaching for a non-profit. What started as a minor task - documenting guest speakers and classroom activities - grew into a major obsession, and eventually led to a position shooting with Lin & Jirsa. Nowadays, at SLR Lounge, Sean's work as a marketing associate merges his interest in the fields of photography and education.