In the world of lens adapters, Metabones tends to get most of the press, and that's not to say it's not merited – they're brilliant. However, as brilliant as they are, they are by no means all encompassing, and their price point may be prohibitive for more than a few. FotoDiox has taken to making some extremely popular adapters that not only are direct alternatives, but fill market segment gaps. New to the FotoDiox line-up is their Vizelex ND Throttle, which is essentially a lens adapter with a variable ND filter built right in that goes from ND2 all the way to ND1000.
There's a lot of appeal to be found in having a built-in ND filter. To anyone that has ever used any type of filter or filter system, you are more than aware that they can be cumbersome, and sometimes you need different filters for different lenses and camera systems. Even if this annoyance is removed from the equation, having an ND filter on the front of a camera renders some broadly irritating and strange patterns in the image. Strangely, and for reasons far beyond my technical pay grade, this issue resolves, and is non-existent once the filter is placed behind the lens elements, as is the case with the ND Throttle.
It's also great to be able to go from ND2 to ND1000 which is essentially a fade to black. Videographers will surely get a kick out of this feature, as they will altogether with the product. There are huge applications and relevancy for something like this for videographers, amateur and above.
The size of the adapters remains in a typical form factor, which is somewhat surprising, and the movement to adjust the level of opacity of the filter is smooth all the way through the throw. It feels well built, and not like a gimmick or afterthought, and there are a plethora of options for almost any mount.
It isn't, however, without limitations; It is not a smart adapter, so you'll lose electronic connection between the lens and camera, and really will work best with lenses that have a manual aperture ring. Ability to operate aperture function will vary depending on the lens. I asked Bohus if there were plans to make these 'smart' and despite the challenges that would be introduced, he seemed to be already considering it, and of course, it would depend on demand – especially as these are selling out so quickly as is.
Hopefully we'll be getting some in to test in the near future, but they look promising, and a focus of interest here at PhotoPlus, and click here to find out more in the time being.
A big thank you to B&H Photo for sponsoring our team while here at PhotoPlus, and making it possible for us to have a successful event covering as much floor space as we could in just a couple days. This was my first PhotoPlus event, but it will definitely not be my last.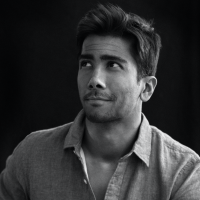 Kishore Sawh
A photographer and writer based in Miami, he can often be found at dog parks, and airports in London and Toronto. He is also a tremendous fan of flossing and the happiest guy around when the company's good.