I can put up with, and maybe even find some value in, just about any type of person on the planet. Really, there are two types of people who I can't suffer, and those are alcoholics, and thieves. Knock on wood, I've never really been the victim of theft, but I would venture to say many of you have, and quite possibly those items were your photography equipment.
Well, Lenstag is a free anti-theft service available to all photographers for the mere price of an email address, and has been growing rapidly. Tens of thousands of people currently have their gear registered with Lenstag in the hopes, and in trust, that should their gear go missing at the hands of some deviant, that the service will greatly enhance their chances of recovery. This user base has allowed Lenstag to amass a lot of data, and have just published their 2014 infographic on PetaPixel with a list of the most stolen gear of 2014, and the 11 places your gear gets stolen.
It's worth noting that it's not only standard cameras that get a mention, no, but computers and action cameras as well. The charts illuminate that which you may have already guessed, but likely with a few surprises. Most gear stolen comes from your car, for example, and then your house, and Canon leads the pack with the three most stolen cameras of all. The Canon 5D Mark III, the 5D Mark II, and the 60D top that list, with the go-to Canon 24-70mm f/2.8l II USM being the most stolen lens, and second most stolen item of all.
That Canon's numbers are higher aren't that surprising since Nikon shooters tend to have the good sense to lock up their gear – ok, only joking, but Canon outsells Nikon which may be the reason for the numbers to lay as they do. Interesting to note, too, is the fact that there doesn't appear to be a lot of amateur cameras on this list. This could be that amateurs don't register their camera gear with Lenstag as much as more professionals, or perhaps the pros are actually targeted. Either way, anything that helps you recover gear is a good thing, and it may even help with insurance.
Head over to Lenstag now and register your gear. It's free, couldn't be simpler, and the app is available for iOS, Android, an accessible online.
Source: PetaPixel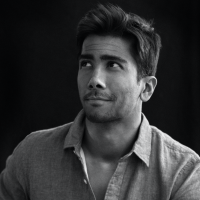 Kishore Sawh
A photographer and writer based in Miami, he can often be found at dog parks, and airports in London and Toronto. He is also a tremendous fan of flossing and the happiest guy around when the company's good.