Welcome to Time Out with Tanya, where I've put my fast paced graphic design career on hold in favor of adventures in motherhood. I'm capturing every moment on camera and you can come along, if you'd like. Sign up for my weekly email here so you'll never miss a Time Out.
The first time I saw Sue Bryce teaching photographers in a live video stream about her style of modern glamour portraiture, I was absolutely enthralled. Wow! As a woman who has frequently struggled with self esteem and body image (honestly, what woman hasn't?) I found myself getting all emotional over the possibility of having such a glamorous experience myself. Wouldn't it be amazing to be pampered and photographed in this way?
I've since been stalking Sue on Facebook and have gleaned so much inspiration from her words of wisdom that go far beyond photographic technique. When I heard she was going to be one of the speakers at the Clickin' Mom's conference this fall, I looked into going so I could take her class. I'm so excited to have the opportunity to go to Click Away! Sue has also generously taken the time from her busy, busy schedule to answer some interview questions for me. As usual, her words are an inspiration…
You're pretty famous among photographers, but for anyone who may not know, tell me about yourself and your brand.
I am a Portrait Photographer specializing in a Fashion style of contemporary photography. I offer the experience of an amazing magazine photo shoot with Professional Hair, Make-up and Wardrobe Styling. That's how I define my brand, but the personal side for me, after 25 years of doing this, is to take women on a journey of self acceptance and empowerment. To watch them unfold from vulnerability to trust and allow them to see themselves at their most beautiful.
What do you love most about being a photographer?
Women of all ages get to come in to my studio to spend a day of dress up, pampering and fun. Followed by beautiful portraits that they can keep and share. That's the closest I can think of to the Barbie playing child I was. It's a mixture of fun and excitement and wonderment for me to watch these women transform to confidence in front of me. It's part fantasy and a whole lot of Soul. That's my kind of day.
What's the biggest challenge you have faced as a photographer and how have you overcome it?
Self doubt and fear crippled me for years. It took me about 15 years to work out. It's just Ego and Validation and it's not about you. You are a service provider. You are a business owner and the sooner you get out of your own way and just start offering great service, it becomes about the client and they are the ones paying you, so it's a win.
Accepting money for my craft was a struggle. I really had to change my value first. Business is a value exchange. When you value what you do, others do, too. When you value yourself, everything changes.
Why is educating other photographers so important to you?
I was told in 1994 that I could not shoot Glamour Photography any more. It had gone out of fashion, so we changed the name of our studio and shot families and weddings. So for about ten years I kept the Glam Shoot alive with hair, makeup wardrobe changes, I just modernized it with more natural light and less soft focus. You see, the experience that these women were having was too great to stop doing it, and I loved it more than anything else.
Around 2003, I started my own business. No weddings, no families, just Glamour. My goal in my marketing was to change people's perceptions of Glamour Photography. I made a bold statement that year. I said "I am going to relaunch Glamour Photography to the world." The next step was educating other photographers. Watching this take off has been great.
How did you become involved with Clickin Moms?
I met the ClickinMoms team at PDN in New York three years ago and instantly liked them. What a great team they have assembled and I am incredibly proud of what they have built. Most importantly, I am very respectful of how they have built their community. Dealing with them was incredible. This January, they featured me in their magazine and I was lucky enough to be on the cover. When they asked me to come to Click Away I said yes in 5 seconds.
What's in your camera bag?
Canon 5D mark III x 2, Canon 50mm f/1.2, Canon 85mm f/1.2 and now a huge range of zooms mics and sound equipment because Video is the future. For Marketing, for Education, for social media. I love filming on the 5D.
My new portrait camera is the PhaseOne with the new IQ250 back. I have the 55mm lens. This is a camera you save and work your whole career for. When I opened the box, I cried (not kidding). I still have my Hasselblaad medium format film camera from the first 12 years of my career before digital. There is alway film in my fridge. I have an instant Fuji camera to take polaroids for my clients. They LOVE them and I have a Fuji x100 for travel snapshots, etc. It's small, compact and shoots raw.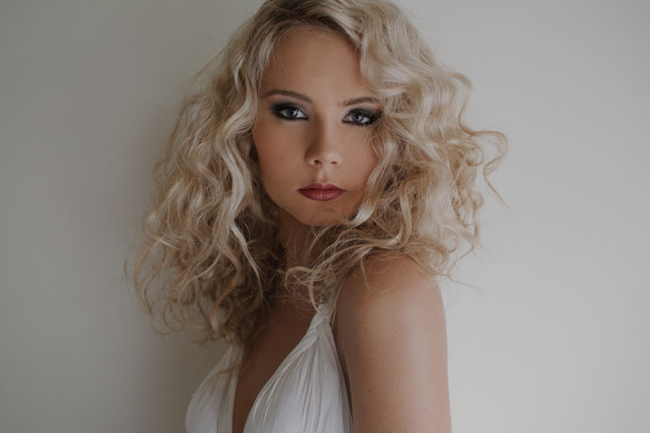 What's next for Sue Bryce? Where will we be seeing you?
I am fully booked for the year shooting, so I only have two engagements booked outside of the studio and that is Click Away conference and then the week after, I will show Behind the Scenes of my medium format world from Film to Digital.
CREDITS: Photographs by Sue Bryce are copyrighted and have been used with permission for SLR Lounge. Do not copy, modify or re-post this article or images without express permission from SLR Lounge and the artist.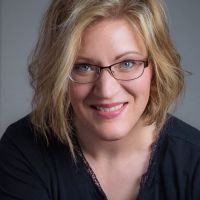 Tanya Goodall Smith
Tanya is the owner of WorkStory Branding Photography in Spokane, WA. Businesses hire her to create story-telling content that sells their high end products and services. She also teachings photographers her unique business model for making serious money as a corporate and personal branding photographer. Find her at
workstoryphotography.com
and
workstoryeducation.com