Hasselblad has released an updated roadmap to their XCD lenses to include two new lenses for their mirrorless lineup. The addition of the XCD 135mm with a built-in teleconverter and 80mm make for a total of nine native lenses for the X1D system. Between these two and the promised 22mm which has altered to 21 will be available by the end of next year, with the first two coming in the first half, and the second in the latter.
Hasselblad hasn't disclosed the exact aperture of the new 80mm lens and states that it will be the widest aperture the company has ever produced on a lens. Currently the widest aperture is the f/2 110mm Planar T*. More information will be made available closer to its release in the second half 2018.
The XCD135mm F/2.8 will come with a built in 1.7x converter that will transform the lens into a 230mm F/4.8. The lens will deliver results similar to a 110mm focal length (180mm with the converter) on a full-frame sensor.
The other lenses being released (but previously announced) are the XCD 35-75mm F/3.5-4.5 zoom lens and the XCD 65mm F/2.8 lens. These lenses are expected to be available for purchase during the first half of 2018. The roadmap for the X1D looks to be surprisingly fleshed out for a new system at this point.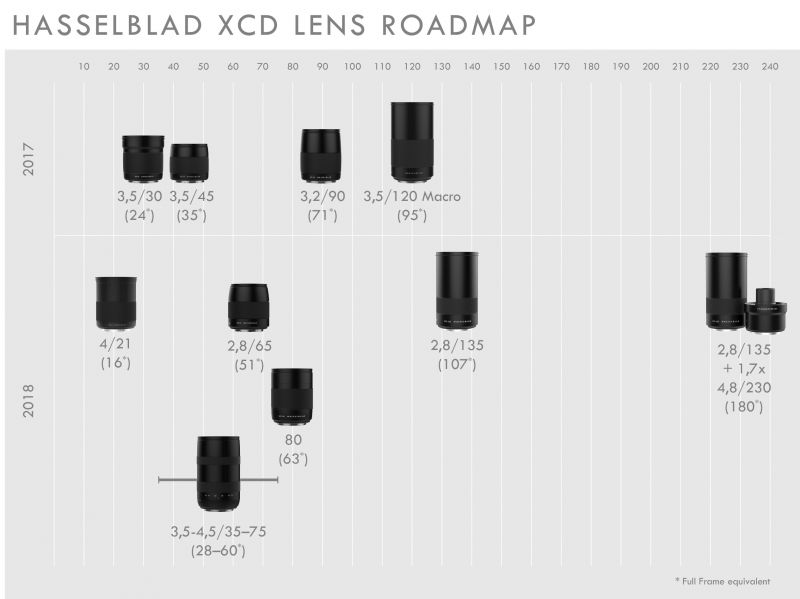 All new lenses will have an integral central shutter offering various shutter speeds and flash sync speed up to 1/2000th of a second. Additional pricing and technical information will be available closer to launch. Hasselblad has indicated that pre-order will be available soon through authorized dealers.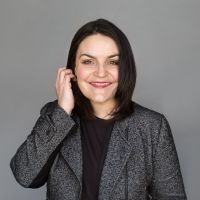 Brittany Smith
Brittany is a fashion and beauty photographer who works between NYC, Montana and LA. She photographs the way she has always wanted to feel and believes in the power of raw simplicity. When not behind a camera she can usually be found at a local coffeeshop, teaching fitness classes at the YMCA, or baking something fabulous in the kitchen. Instagram: @brittanysmithphoto