Adobe's Photoshop, a name in itself conjures thought of photo manipulation, has been the quintessential post-production photo editor has lasted for decades. During that time it remained largely uncontested, with a few Paint-like applications taking at the throne, that is, however until Affinity Photo started to gain traction.
Affinity was Serif's second Mac application that took full advantage of the technology at the core macOS, the first being Designer. Tapping into Grand Central Dispatch, Core Graphics, and OpenGL, Affinity Photo was able to do things that the much heavier and antiquated Photoshop could not, including live and can pan and zoom at 60fps, and live previews of effects. Last years Version 1.5 was their biggest update to date and included an impressive array of new features and abilities including a version for Windows.
Recently Serif released Version 1.6 for both Affinity Photo and Designer, claiming faster, smoother and more powerful performance than ever before.
"Affinity apps are all about enabling you to work faster – whether it's a quick design draft or photo edit, or a painstaking, complex document involving hundreds of layers or stacked images. Our apps are already a trusted part of the workflow for creative professionals around the world. The latest versions build on those proven capabilities to deliver lightning speed, pinpoint accuracy and incredible processing power like never before," Ashley Hewson, Managing Director of Affinity developer Serif.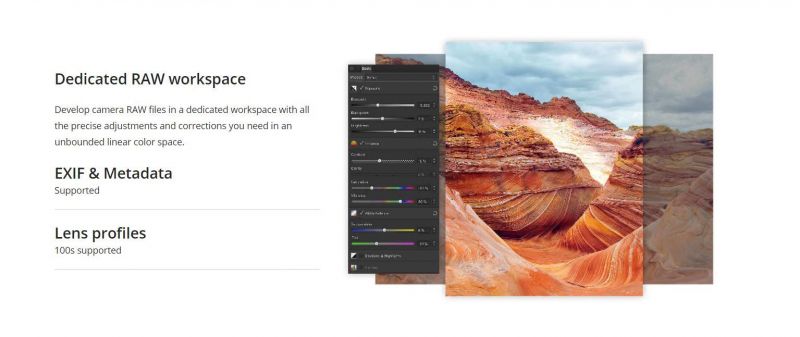 What's New?
Countless professionals have already abandoned Adobe's flagship photo editor for the like of Affinity. The latest from Serif builds on the bountiful features you may find familiar in Photoshop like frequency separation, blending modes, liquifying, RAW processing, LAB color, and the ability to open and edit Photoshop PSD and save edit history. Version 1.6 brings a new lighter UI option, stroke stabilizer, Improved Live Filters performance, and Improved Photoshop Plugin support for those who need that.
Some of the main improvements and additions in v1.6:
New light UI option
New stroke stabilizer for all pencil and brush tools
New "Edit In" integration with Apple Photos (Affinity Photo only)
Metal 2 accelerated view optimised for macOS High Sierra
Improved view pan/zoom performance
Improved performance with large documents
New font chooser dropdown with recents, used fonts and favorites
New Glyph browser
Align to key items
Text frame vertical alignment options
Fit frame to text
Custom brush wet edges (Affinity Photo only)
Outlier stacking mode (Affinity Photo only)
Improved Photoshop Plugin support (Affinity Photo only)
Improved Live Filters performance (Affinity Photo only)
Many PDF export improvements including vector export of multi-stop gradients
360 image roll correction (Affinity Photo only)
Numerous bug fixes and other improvements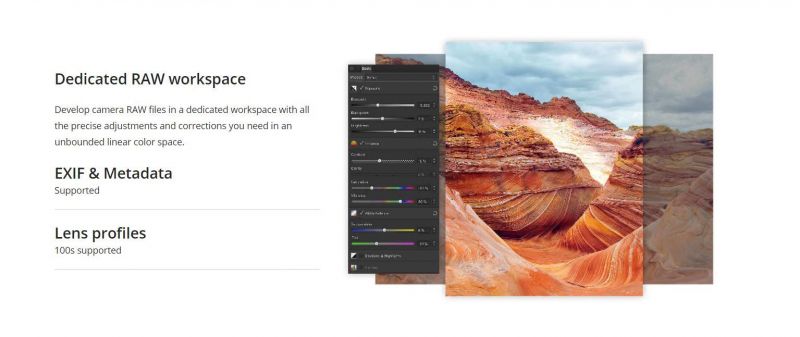 Ashley Hewson adds: "People who tried us out before, particularly in the early days, will find that Affinity Photo and Affinity Designer have come a very long way. To acknowledge that, we're hitting the 'reset' button so they can take another look at how we've developed."
The latest update is free to all existing users of Affinity Photo. For those who have yet to make the switch, Serif is still continuing in their famous no-subscription ways and offers the program for $49.99, here.
Justin Heyes
Justin Heyes wants to live in a world where we have near misses and absolute hits; great love and small disasters. Starting his career as a gaffer, he has done work for QVC and The Rachel Ray Show, but quickly fell in love with photography. When he's not building arcade machines, you can find him at local flea markets or attending car shows. Explore his photographic endeavors
here
. Website:
Justin Heyes
Instagram:
@jheyesphoto