Shopping for the perfect backpack for photographers can be like shopping for the perfect car. While there are many models available with various similar features, there are certain criteria that can help you narrow down your choices.
Just like how some people may only want a convertible sports car, I want to have a backpack with a rear-access camera compartment that opens from the side that is against your back. This is useful from limiting unwanted access to your precious gear when out and about, and also when you have to lay your backpack down on a dirty floor to get your gear out.
With other backpacks, you would have to lay the side that touches your back on the ground, which can dirty up your clothing when you put that backpack back on.
Unfortunately, there are very few choices for this style of backpack in the market. I have tried the offerings from other companies, but shortcomings such as not enough useful pockets kept me from making them my go-to camera backpacks.
The InCase DSLR Pro Pack backpack caught my eye because not only does it have a full-length rear camera compartment, but it can also carry up to a 15" laptop and a 10" tablet at the same time. Additionally, the backpack that does not scream "camera backpack" and does not make you look like you're carrying a pair of bowling balls on your back. Finally, the $159 price tag also makes it a relatively affordable solution.
It is not a surprise that the DSLR Pro Pack is deceptively sleek and a lot more stylish than most large backpacks in the market, considering that InCase is the company behind its design. If you are not familiar with Incase, the company is known for their fashionable bags and cases for everything Apple.
So will the InCase DSLR Pro Pack fit the bill as a modern, go-to all-around camera backpack? Let's take a look.
The Specifications
• Dimensions: 20.3″ x 12.9″ x 11.7″ (52cm x 33cm x 30cm)
• Volume: 1586 cubic inches (26 Liter)
• Weight: 2.5 lbs. (1.13 kg)
A Closer Look Outside
From the outside, the heathered grey backpack is a bit unassuming. Not anonymous, but not flamboyant or techie either. The material has a nice feel to it that is more akin to a nice pair of dress pants than a camera bag. However, one thing about this material is that it may not be as weather-resistant as other backpack materials. Moreover, a rain jacket is not included with the backpack. InCase did have a limited edition model that they advertised as weather-resistant, but at the time of this article, it has been removed from their website.
So starting from the top, there is a quick access for your camera when you only want to grab your camera quickly. Although I usually prefer a side access because you can keep at one of the straps one and not put the backpack down, this works pretty well. Of course, I do worry that if I'm caught in a downpour, the zippers here may not keep water out. I'm happy to report that the zippers for the DSLR Pro Pack are the higher-quality YKK zippers.
The top compartment fits my Panasonic GH3 with the battery grip and the Panasonic 35-100mm f/2.8 zoom lens attached fairly well, and it has no problem carrying a full frame DSLR like the Canon 5D Mark III or the Nikon D800 with a lens attached. A full-frame with a battery grip is a very tight squeeze, however, since the camera compartment is a bit on the shallow side.
Over to the left-hand side, there are the tripod straps that do use closed loops instead of the more popular and easier-to-use buckles. Personally, I'm not a big fan of mounting the tripod on the side because makes the backpack unbalanced.
The right side doesn't have any straps, but it does have an open pocket near the bottom with a vertical zippered compartment on its outside for little items such as in-ear headphones or your lens cap.
Spanning midway from the right side, over the top, and back down to the left side is the zippered opening for the large front compartment that can hold a 15" Macbook Pro and up to a 10" tablet.
On the front side of the backpack near the top of that large compartment is a smaller zipper accessory pocket with felt-lined interior, which is great for carrying items like a pair of sunglasses or an air blower.
Right below that is an open pocket that is deep enough for a 5'7" guy like me to stick my entire forearm into it.
One thing that it is pretty noticeable is that the front side has a persistent "kink" from where the main front lip folds open, which may bother some people aesthetically.
The backside has a large zippered opening to the main camera compartment. What I like here is that the flap opens to the left side. The flap covers of other rear-access backpacks that I have checked out usually open at the bottom and towards you, which gets in the way. The left-hinged cover for the DSLR Pro Pack not only gets out of your way, but you can easily access its three generous interior pockets.
Finally, the back straps are a bit unusual because they are attached together at the top by a semi-rigid piece, which you can see in the image above. The benefit of this is that it makes it easier to move the straps out of the way when you want to access your camera gear. As for comfort, I will cover that a little later on in the article.
One thing that I do miss here is a waist strap. One of the cool things about a rear-access compartment is that if the backpack also has a waist strap, you can swing the backpack around to the front of you and open the camera compartment while the backpack rests on one of your knees and off the ground. This is very useful in areas like shallow water.
Speaking of wet grounds, the bottom of the backpack is the same heathered-grey material as the rest of the bag. Therefore, I can't say for sure if it's weather-resistant enough to keep water from seeping inside the backpack.
The Inside Details
Starting with the back, the main camera compartment is full-length and large enough to hold a lot of gear. My micro 4/3 gear is typically takes up 2/3 of the space of a full-frame gear, give or take. So here is what I have inside my backpack:
• Panasonic GH3 with the battery grip and the Panasonic 35-100mm f/2.8 zoom lens
• Olympus 4/3 Zuiko 14-54mm mkII f/2.8-3.5 zoom lens
• Panasonic 20mm f/1.7 pancake lens
• Olympus 45mm f/1.8 portrait prime lens
• Olympus 75mm f/1.8 telephoto prime lens
• Sekonic L-358 lightmeter with Sekonic Pocket Wizard Transmitter Module
• Metz 50 AF-1
• Battery charger
• Gaffers tape
• Paul Buff Cyber Sync commander
• Wireless Shutter release
• Two Cactus V5 Wireless Flash Trigger
• Air blower
• Yellow electrical tape
• X-rite ColorChecker Passport
• An accessory pouch with miscellaneous items such as an extra tripod plate
There are three nicely sized pockets in the interior side compartment flap. Inside, I have various small items such as speedlight gels, Hoodman lens cleaner packets, the power cable for the charger, and another accessory pouch containing various sync cables for speedlights and strobes.
The front main compartment is where you would your tablet and your computer reside. There is enough room for up to a 15" Macbook Pro or equivalent size laptop, as well as up to a 10" tablet. There are also useful pockets for a Pelican memory card case, LensPen, and more. The rest of the pocket is deep and has ample space for other items as long as the small front pocket is not stuffed.
Of course, the problem with overstuffing this big compartment is that the backpack is even more prone to falling forward.
On the Go
So aside from size, style, protection, and practicality, the other important matter when it comes to backpack is how comfortable it is to wear, especially for longer period. I had the backpack on me for the entire WPPI trip, sometimes for several hours at a time, and I have to say that the InCase DSLR Pro Pack did a good, but not great job. The back padding did a pretty good job even though it can be a bit thicker, but the real culprit to the middle-of-the-road comfort level is the under-padded stiff backstraps. Sure, my backpack was full of camera gear and fairly heavy despite leaving my laptop in the hotel room (I wrote notes on a good-ol' fashion composition book and browsed online on my Samsung S3 and Nexus 7). The shoulder area of the straps definitely could use extra padding, and although there is a chest-strap, a waist-strap could have helped in alleviating some of the load.
Overall, as long as you are not looking to trek the whole day without taking your backpack off every so often, the DSLR Pro Pack does a pretty good job carrying a lot of gear around.
The Pros
• The rear-access entry
• Plenty of space for camera gear and more
• Plenty of pockets and smart organizational compartments
• Room for up to a 15" laptop and 10" tablet
• Doesn't look like a camera backpack
• Top access for DSLR
• Relatively lightweight & comfortable
• Well-priced at $159
The Cons
• Curved bottom in front causes the bag to consistently fall forward
• Stiff straps with stiff padding can be a little tiresome on shoulders with a full load for some users
• No waist strap
• Grey heathered material not advertised as weather-resistant and no rain cover is provided. There is a limited-edition weather-resistant model, but that has been sold out
• Main camera compartment may be too shallow for a full-size DSRL with battery grip attached
• The material at bottom of the backpack may not be resistant to wear and tear overtime
Conclusion
Yes, it would be nice if the backpack can stand up on its own majority of the time. More generous padding on straps would be great, as well. If the material is not very weather-resistant, a rain jacked should have been supplied.
But in reality, there is a lot to like with the InCase DSLR Pro Pack. First and foremost, the camera compartment opens from the backside, keeping your precious gear secure. Second, there is ample space for your gear, electronics, and more, as long as you don't mind carrying the weight around. Third, it does not look like a camera backpack. Finally, it is well priced.
The InCase DSLR Pro Pack is not the perfect, take-it-anywhere backpack. Nevertheless, because of all of its positive features, it is my new go-to backpack for local and travel, and earns a solid 4 Stars.
You can purchase the backpack from:
Amazon: InCase DSLR Pro Pack Camera Backpack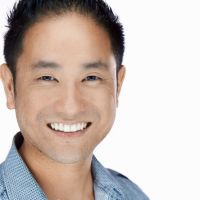 fotosiamo
Joe is a fashion and commercial photographer based in Los Angeles, CA. He blends creativity and edge with a strong style of lighting and emotion in his photographs.