When Profoto released their B1 battery-powered location light, they changed the lighting landscape. Briefly, they reigned supreme in the market, but it didn't take long for other manufacturers to catch wind of the massive demand for this type of light and look for ways to cash in. Much like the current 'en masse' transition to mirrorless cameras, battery-powered strobes like the XPLOR 600PRO are the way forward and lighting manufacturers who don't offer them are looking long in the tooth.
Today we have a surplus of options at varying price points, from high-end Broncolor Siros and Profoto OCF lines, to less expensive products like the Orlit Rovelite and Dynalite Baja. What's really interesting, is that in the current market price isn't an indicator of feature set, and the most blatant breach of the traditional "the more you pay, the more you get" ethos can be found in the wildly popular Flashpoint battery-powered offerings. 
What's more, with the Flashpoint units, you are buying into a system the likes of which Profoto was playing catch-up to when they released the A1 speedlight. Flashpoint's selection of small flashes, which also offer high-end features at bargain prices, can blend seamlessly with monolights, giving access to an affordable arsenal of lights that can be easily used on location or in the studio.
The newest addition to the Flashpoint family is the XPLOR 600PRO. The Flashpoint XPLOR 600PRO, also packaged elsewhere as the Godox AD600Pro, is pretty jaw-dropping on paper. Its predecessor has already taken the photo world by storm by matching many of the specs of much more expensive strobes, and this unit improves on that and bests high-end strobes in some areas. 
It feels great to own the shiniest and most expensive tools, but what if a budget-friendly option could deliver the same performance and more? We tested the XPLOR 600PRO to see what the hype was all about.
Features
600Ws
TTL compatible with Nikon, Canon, Sony, Fuji, and Micro Four Thirds
Flash duration of 1/220 to 1/10000 seconds, measured in t.1
9 stops of power variability, from 1/1-1/128
Stroboscopic Flash up to 100Hz
HSS up to 1/8000
Flash Exposure Compensation in 1/3 stop increments
Color mode for minimal color shift
Dot-matrix LCD Panel that's easy to read and navigate
2.4Ghz radio transmission with 32 channels up to 262 feet
28.8v/2600mah Lithium battery
Battery is rated for 370 full-power flashes
Alt/Mask mode
Optional A/C attachment for wall plug-in
Bowens S-Mount
Fast Recycle of approximately 0.01-0.9s
6.6 lbs
Bundled with Flashpoint R2 TTL trigger
Performance
During my time with this strobe, everything worked as it should. There were no disappointments, no underperforming. The recycle time is blazing, and the flash is powerful enough to overpower the sun, even in a large modifier. You do lose some power with HSS, but that is par for the HSS course.
The dot-matrix LCD is easy to read and the wealth of information and settings visibility is welcome. The menus are easily navigable and very little needs to be clarified via instruction manual to those experienced with strobes. 
Speaking of the LCD, kudos are in order for Flashpoint's choice to be straight-forward in their representation of flash duration. They don't hide behind t.05 durations, instead going as far as to emblazon t.1 durations on the LCD for every power level.
As you rotate through power levels, the bottom left corner shows the t.1 flash duration for the current setting, and will make it simple to see if you will be able to freeze action with your current settings.
The first time I used the XPLOR 600PRO was at a wedding. Risky business, but thankfully the unit came through. The chosen portrait location was in full sun in the middle of a bright summer day. I put the XPLOR 600PRO in an un-diffused 72" white Savage bounce umbrella and cranked the power to 1/1. The portrait shoot went off without a hitch, even when I was surprised with a group of 35 people to photograph. Flashpoint, one; sun, zero. 
The color mode yields impressive accuracy, though at the expense of auto-dumping. In color mode, when you lower the power the flash will beep at you until you dump it yourself. To do so, just hit the test button.
The battery lasts long enough, and if you are shooting indoors you can always hop over to A/C with the optional A/C converter, available at Adorama. It's easy to see where you stand as far as remaining battery life goes. There are four LEDs on the top of the battery next to a round button. Press it, and the lights illuminate to show what you've got left.
I tested recycle time and flash power, find all the results below.
Quality
The Flashpoint XPLOR 600PRO's body is plastic and feels it, though with battery attached it's also a bit heavy. Those recycle times don't come for free, and you pay for it in weight. The plastic doesn't feel cheap per se, but also feels less refined than the (also plastic) body of Profoto's units. The overall feeling of the XPLOR 600PRO is just fine, but short of a "premium" feel.
The Bowens S-Mount is sturdy, with the reflector and presumably other modifiers held snugly in place. The mount is, again, no Profoto, but it does offer the most extensive selection of affordable modifiers out there. 
Although Profoto is arguably the brand to beat as far as marketshare goes, where physical design is concerned, the XPLOR 600PRO looks to be gunning for Broncolor. The tubular shape with a cylindrical reflector is reminiscent of Broncolor's Siros design. The glass covering over the flash tube which includes a frosted front and clear sides also bears a striking similarity to the Broncolor and offers an alternative to Profoto's bemoaned flat fronts. Profoto does offer a frosted dome attachment to rectify the issue, but it costs $200.
One sort of sticking point is the mechanism to hold the strobe in position on the stand. When loosened enough to swivel the strobe head, it has a lot of play and moves too easily. A bit more resistance would help for positioning the light with heavier modifiers mounted.
Value
The bang for the buck is immense with this one. A kit with an R2 trigger can be had for $899 currently at Adorama. Compare that to a Profoto B1x at $2,095 or a Broncolor Siros L at $2,237.10 for the 800 watt-second version or 400 watt-second version for $2,053.10. While there are other differences in feature set where Broncolor comes out on top, it's worth noting that the latter are non-TTL strobes.
Other than price, the XPLOR 600PRO's 0.01-0.9 second recycle time is a significant selling point when compared to the top brands. Profoto's B1X has a recycle range of 0.1 – 1.9 seconds, Broncolor's Siros L 800 and 400 L have ranges of 0.03 – 2.7 and 0.1 – 1.45, respectively. When a sub-$1,000 location monolight can recycle like this, the big guys need to take stock of what they're offering for the money.
Conclusion
The Flashpoint XPLOR 600PRO is a solid contender for the higher priced flash models. The upper echelons still have name recognition, brand trust, and in Profoto's case, rental house ubiquity, but Flashpoint is definitely making a splash with this strobe. It takes a leap of faith to take a budget-priced strobe on an important shoot, but I did it and survived to tell the story – and it's a victorious one.
In all, this is impressively specced, and more importantly, an impressively performing strobe at a budget-friendly price. It's new enough that longevity is to-be-determined as is reliability in the long haul, but if the old adage, "buy cheap, buy twice," is disproven in this strobe, all the other brands will need to watch out.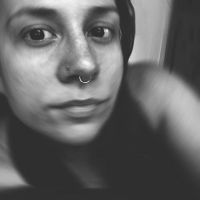 Holly Roa
Seattle based photographer with a side of videography, specializing in work involving animals, but basically a Jill of all trades. Instagram:
@HJRphotos