The camera market is filling up with a wide assortment of powerful and increasingly affordable cinema cameras. When we see one we like, we bust budgets, fill wishlists, and drop not so subtle hints to our loved ones that this is what we want, no NEED!
And yet, we often fail to remember that most of us have already made a considerable investment into a fairly capable camera. We only need bother ourselves to make the most of it. That's right, I'm talking about your iPhone.
Richard Lackey, a member of the (CSI) no,… not that CSI, the Colorist Society International and, the (DCS) Digital Cinema Society released a video that shows how you can create a cinematic footage with yourr iPhone, even in low light.
Gear/Software Used:
settings
Maximum bitrate
3840×2160
24fps at 100Mbps
H.264 8-bit color depth with 4:2:0 chroma sub-sampling
Tips for Low Light Conditions:
1. Shoot 4K at maximum bitrate "Filmic Extreme – 100Mbps) for a 1080p edit and final delivery resolution.
2. Try to keep your ISO at lowest setting (Start by locking it at ISO 22). Increasing ISO is last resort.
3. Use your fastest aperture lens. On iPhone 7 / 7 Plus this is the wide angle camera only as it is f/1.8.
4. Try to keep shutter speed at twice the frame rate, but if the image is underexposed, your first step is to set the shutter speed to match the frame rate… ie. If frame rate is 25fps, choose 1/25th sec shutter speed. A bit of extra motion blur is better than extra noise.
5. If the image is still too dark, then you have no choice but to increase ISO, but do this the minimum amount required to get a good exposure. I went up to ISO 400 to test, but did not actually use any shots higher than ISO 125 in this video.
6. You can clean up any noise easily (up to ISO 125) with temporal noise reduction in DaVinci Resolve (I have used 1 frame, set to 20 in luma channel only). You can use Neat Video too, but I don't have it, so not sure the settings to recommend for Neat.
Does this replace your dream camera? No, but it does present an interesting challenge and opportunity to shoot more. Especially as you endure your Ramen and tap water diet to save for your Panasonic G7, Canon 1DX II, or RED EPIC.
Here's the sample of low light filming and also for those who would like a primer on using FilmicPro Richard has a video for you which you can find below also. Go show some love on his YT page.
Recent Articles
SaveSave
SaveSave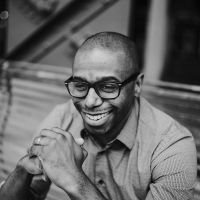 Wendell Weithers
Wendell is based in Atlanta where he shoots events, portraits, and food photography. He also supports his wife Andrea as she runs their cake design business, Sweet Details. Instagram:
Wendellwphoto