15We're excited to launch our latest resource, the Cultural Wedding Guide Bundle.  These 4 ebooks will prepare you to photograph vastly different cultures that make up a large portion of the wedding photo & video industry: Hindu, Jewish, Persian, Chinese, Korean, and Vietnamese.
Watch the trailer below to find out more:
Purchase Now!
Our comprehensive workshop will be covering everything you need to know about cultural weddings from:
Expanding Clientele By Understanding Cultural Wedding Traditions
Learning Key Traditions From Different Cultures
Gaining Insight For Covering Cultural Weddings With Specialized Photography Tips
Includes Glossary of Culturally Specific Terms
Over 200 Pages Worth Of Invaluable Information
300+ Reference Images For Inspiration
You Might be Missing Out On a huge market!
According to TheKnot.com, out of 2.3 million weddings that took place in the U.S. in 2017, 21% of couples incorporated cultural elements into their wedding day. That means 483,000 potential clients are looking for photographers that have a deeper understanding of how to capture one of the most important days of their lives.
Learn Key Moments & Traditions
In each guide, we give you an in-depth glossary of each culture to help you gain a better understanding of why these cultural traditions play a major role during the wedding day.
Purchase Now!
Extensive Glossary Of Cultural Terms & Traditions
Gain access to a library of culturally specific terms pertinent to Hindu, Jewish, Persian, Chinese, Korean, and Vietnamese weddings. By understanding these terms & events, you'll not only have a greater understanding of how these traditions shaped these cultures but also how to better tell a wedding story.
Purchase the guides below for a limited time discount and learn how to tell the perfect cultural wedding story!
Over 300+ Image References To Better Understand Each Cultural Component
Since pictures are worth a thousand words, we included image examples of each tradition, object, ritual, and garment to help photographers better visualize the significance of each respective item.
Gain Confidence In Capturing Every Unique Cultural Tradition
If you are looking to garner the interest of cultural audiences & clients these guides can be a critical start to your success. Our thorough research and dedicated image glossary will help you enter some of the largest markets in the wedding industry. If you wish to learn more about what gear is required to photograph wedding ceremonies, click here.
Purchase Now!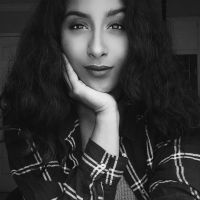 Shivani Reddy
Shivani wants to live in a world where laughter is the cure to pretty much everything. Since she can't claim "Serial Bingewatcher" as an occupation, she'll settle for wedding/portrait photographer at Lin and Jirsa & marketing coordinator here at SLR Lounge. For those rare moments when you won't find a camera in her hand, she will be dancing, eating a donut, or most likely watching Seinfeld. Follow her on Instagram:
@shivalry_inc