C-stands are the unsung heroes of the photo studio. Sturdy and versatile, they are an indispensable item for professional studio work. They are often taller and more stable than your average folding light stand, though I'll admit that they are a bear to take on location, so the former still have their place.
Shutterstock Tutorials has released a quick C-stand primer, covering safety, etiquette, and some essential tips to make the most of your C-stand. If you aren't familiar, C-stands are heavy-duty metal stands with a collapsible base consisting of three feet. They're a multi-purpose piece of grip equipment that can do everything from hold lights and backdrops to help style products. They are often paired with grip heads (sometimes called "knuckles") and arms, and you can build all kinds of things from the pieces, like a grip Erector Set.
If you've never used a C-stand and arrive on set to find you're expected to use one, it's not too hard to embarrass yourself – or worse. You may fumble to set it up, not know where to place a sandbag, or attach a light in a way that loosens itself and smacks someone on the head. Thankfully, this video exists to show you the way to avoid these embarrassments/disasters.
If you don't yet own a C-stand but would like to after seeing all the things they can do, head over to B&H to pick one up! Top brands include Matthews, Avenger, Kupo, and B&H's own Impact.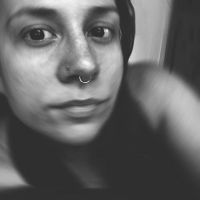 Holly Roa
Seattle based photographer with a side of videography, specializing in work involving animals, but basically a Jill of all trades. Instagram:
@HJRphotos