Welcome to Time Out with Tanya, where I've put my fast paced graphic design career on hold in favor of adventures in motherhood. I'm capturing every moment on camera, and you can come along if you'd like. Sign up for my weekly email here so you'll never miss a Time Out.
I live in Spokane, Washington, which is practically in Canada, so during the winter season, we are buried in snow and freezing our patooties off. As a photographer who primarily shoots on-location, this can pose a problem. Booking photography jobs during the warmer months is tough enough, how does one stay busy during the freezing cold, snowy, dirty, muddy season? Many photographers in my area who specialize in weddings, family portraits or high school senior portraits (which are primarily shot during the spring, summer and fall), have a winter specialty or strategy for keeping busy during the cold weather months. Here are a few ways to continue booking photography jobs all winter long. Maybe one (or more of them) will work for you.
1. Shoot in the Snow
A beautiful white blanket of snow can be a photographer's dream backdrop. Many people are even creating snow backgrounds in Photoshop these days when they have no snow, so consider yourself lucky if you have a winter wonderland to play in. The trick is finding a willing model or two to brave the cold.
I asked my friend Clara Wilson for her tips for shooting in snow. She lives on a large property out in the middle of nowhere north of Spokane where the snowy winters are just gorgeous. Here's what she had to say: "When I shoot outside in the winter I tell clients/friends (because I do a lot of conceptual non-client work) to bring a warm bathrobe or coat to wear in between shot set-ups. I always have a toasty fire going inside the house to take breaks and warm up, also always have hot chocolate waiting! When location shooting in the winter, always, ALWAYS bring emergency gear. Water, flashlights, matches, blankets, etc. and always tell your friends and family which direction you are heading in case the need to send a search party."
Check out more tips for photographing in the cold in my article How to Totally Rock Your Portrait Sessions All Winter Long.
2. Tween Sessions

If you have a studio space, you can focus on booking photography jobs within a specific niche, like tweens (kids age 10-12). This age can be photographed any time and the winter is a good time to focus on them so they won't take time away from your busy wedding and high school senior clients in the warmer months. Find out how to market specifically for this niche by listening to a free webinar available by Lisa Wareham of Photo Bacon. All the info and links to the webinar can be found in our article, Build Your Portrait Business by Booking Tween Sessions.
3. Themed Sessions
A great way to book photography jobs during winter is to give them a very specific reason to bring their kids (or themselves) in for photos. Many in my area offer mini sessions with Santa, Valentine's Day sessions for couples or for little kids, Mommy and Me Mother's Day sessions, etc. Clients have often said to me they appreciate when I set up a specific photography event because it motivates them to actually take action and schedule the session, when they've been saying to themselves for a year, "Oh, I really would like to have my toddler photographed." Creating an event with specific dates and sign-ups can help you book those people in.
4. Rent a Studio
Last winter I rented a studio for three months, and it was AMAZING! I loved having the option to go down and shoot whenever, no matter how nasty the weather happened to be. The studio I rented was fully equipped with lighting, props, dressing room, viewing room, etc. for a very good price. I highly recommend giving this a shot if you plan on booking all winter long. Not sure how to find a place like this for rent? I asked around in some local Facebook Photography groups and found out several photographers offer their studios for rent in a similar fashion. You might be surprised what you find.
5. Headshots On-location
Portraits on-location has become my specialty, and I know from personal experience business professionals don't want to take much time from their day to have their headshot taken. If you can go to them, they will love you forever. If you keep your gear list light, it's not too big of a deal to set up on-location and create some awesome headshots. I shot the above images of David Tesar in his dining room while he was off work over Christmas break.
The image above was shot in the doorway of this CEO's office with all natural light. Just me, my camera, and the subject. I was standing in a foot of snow while taking the photographs. No joke! I love working with businesses on-location. If you're looking for more formal backdrop options that are portable, check out our article Portable Backdrop Options That Won't Break the Bank.
6. Fundraisers & Indoor Events

This is a big one around here. I can't tell you how many calls I get for event photography during the winter. All the cancer research, Ronald McDonald House Charities, American Heart Association, and local non-profit organizations have their big fundraising events during the winter, and they want photographs. Be aware, they will generally want the photography for free, or as close to it as possible. Here are some resources for deciding whether or not you want to donate your time, negotiate a price or simply say no.
3 REASONS TO DONATE YOUR TIME TO NONPROFITS
HOW TO MAKE A LIVING AS A PHOTOGRAPHER WITHOUT SELLING YOUR SOUL

HOW TO SAY NO WITHOUT LOSING PORTRAIT CLIENTS
HOW I CHANGED THE WORLD (AND MYSELF) WITH PHOTOGRAPHY
SHOOTING EVENTS WITH UNUSUAL GEAR AND WORKING WITH WHAT YOU HAVE
7. Glamour/Boudoir

Glamour (also known as contemporary women's portraiture) and boudoir portrait sessions can be done anytime, but winter is particularly ideal because, for many women, winter isn't as busy as the summer. This is true for moms in particular. Their kids are in school, and it may be easier to get time off work during the winter months. Check out our Fine Art Boudoir Earthen Bathtub Tutorial for specific tips on creating this kind of image indoors.
8. Product/Food Photography
Product photography is generally done indoors, so this is a specialty you could totally rock all year long. If you've never done any product photography, I urge you to get some education before you jump in with both feet. I don't know a lot about product photography but what I do know is it is much more difficult than it looks and definitely much different than photographing people. Our Photography 101 video workshop touches on creating beautiful product and food photography with natural light. That's a great place to start! We also have a range of free resources and articles about product photography you can check out by clicking here.
9. Destination Weddings
I imagine every wedding photographer who lives in colder climates dreams of photographing weddings locally during the gorgeous, perfect weather season and then jetting off to some tropical location every week during winter for destination weddings. Many photographers I know actually do this, or specialize entirely in destination weddings. If that lifestyle fits you, I say go for it! Here are a few resources for you if you're thinking of going in that direction.
SHOOTING A DESTINATION WEDDING IN HAWAII WITH MATTHEW SAVILLE
TIPS FOR SHOOTING A DESTINATION WEDDING OR OUTSIDE YOUR LOCAL MARKET
HOW TO TRAVEL INTERNATIONALLY BY PLANE WITH YOUR GEAR
AIRLINE TRAVEL TIPS FOR PHOTOGRAPHERS
10. Architectural/Interiors
Last but not least, photographing architectural interiors and exteriors could be a niche to fill during the winter months. Photographing both during the winter can pose some specific challenges, a few of which were mentioned to me by my friends Tony and Paul at Tony Rosland Photography + Motion. In the above and below images, shot for ALSC Architects and Garco Construction for a Spokane Convention Center expansion project, they had to overcome the hazy gray skies.
For the interior shot, they shot a strobe from the exterior through the windows to give a harsher shadow against the fireplace area. This simulates a brighter day and added some creativity to the shot with the shadows that were created.
For the exterior shot, they executed a sky replacement, not only in the sky but also in the reflection against the glass, a detail often missed by photographers.
Here are a few SLR Lounge resources for getting started shooting architecture and real estate.
WHAT IS THE BEST DSLR SETUP FOR REAL ESTATE PHOTOGRAPHY? – Q&A WITH MATTHEW SAVILLE
DRONES BRING REAL ESTATE PHOTOGRAPHY TO NEW HEIGHTS
SHOOTING 8K VIDEO FROM YOUR D800 | A NEW WAY TO LOOK AT ARCHITECTURAL PHOTOGRAPHY
TOP 10 REAL ESTATE PHOTOGRAPHY TIPS (AND MISTAKES TO AVOID) FOR BEGINNERS
Have these ideas gotten the wheels in your brain spinning? Which could you possibly use to boost your booking during cold winter months? Is there anything I missed? Please share in the comments if you're doing something else that's working for you. We love comments! Keep it nice, though kids.
CREDITS: Photographs are by Tanya Smith unless otherwise mentioned. Images are copyrighted and have been used with permission for SLR Lounge. Do not copy, modify or re-post this article or images without express permission from SLR Lounge and the artist.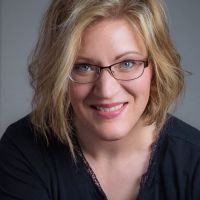 Tanya Goodall Smith
Tanya is the owner of WorkStory Branding Photography in Spokane, WA. Businesses hire her to create story-telling content that sells their high end products and services. She also teachings photographers her unique business model for making serious money as a corporate and personal branding photographer. Find her at
workstoryphotography.com
and
workstoryeducation.com