Drones give photographers the ability to create photos and videos from a perspective that is otherwise impossible for most to see. With their ability to capture stunning aerial shots, drones have revolutionized the way photographers and videographers approach their craft. However, with so many drones on the market, it can be challenging to choose the best one for photography and video. In this article, we'll explore the top picks for the best drones for photography on the market today.
Factors to Consider When Choosing a Drone for Photography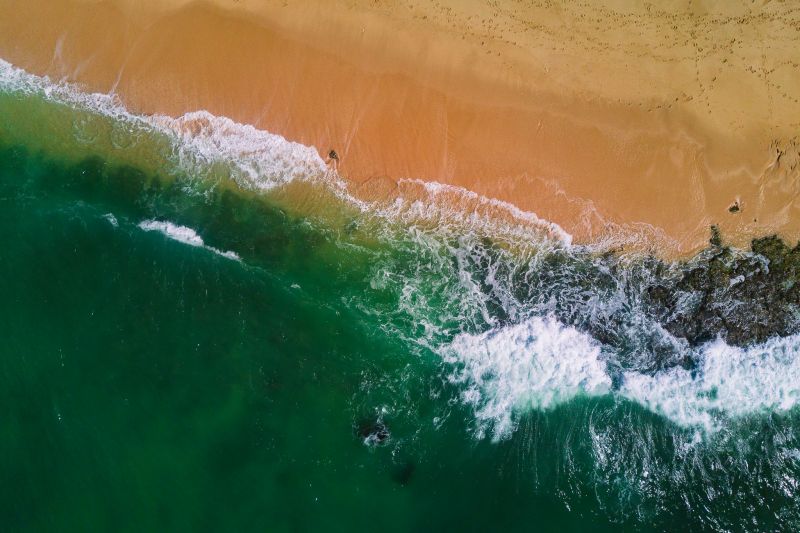 Before diving into our top picks, it's essential to consider what factors are essential when choosing a drone for photography. First and foremost, camera quality is the most important factor. Look for a drone with a high-quality camera that can capture clear, sharp images and videos. Both the sensor and the lens are important; the sensor affects the level of detail, noise, and dynamic range you can capture, while the lens controls the wide-angle (or normal, or telephoto) view you can see.
Image stability is also critical, as it ensures that your shots are sharp and not blurry. (Most drones have a built-in gyroscope, plus electronic/digital stabilization, and these features do an excellent job of stabilizing your footage. )
Additionally, consider the drone's flight time, (battery life) as it will determine how long you can capture aerial footage, of course. Finally, advanced features like obstacle avoidance, GPS tracking, and FPV (first-person viewer) speed/framerate can make your photography experience more seamless and efficient.
Top Picks for the Best Drones for Photography
Now that we've discussed the factors to consider, let's dive into our top picks for the best drones for photography.  For the majority of photographers and cinematographers, DJI will be the brand of choice, and one of the most useful tools to compare their lineup is their drone comparison page. Read on to see our specific recommendations.
Best Overall Drone
DJI Air 2S
Weight: 595g
Dimensions (folded): 180×97×77mm
Dimensions (unfolded): 183×253×77mm
Controller: Yes
Video resolution: 5.4K: 5472×3078 @ 24/25/30 HDR
Camera resolution: 20MP
Battery life: 31 minutes
Max Range: 18.5km
Max Speed: 68kph/42mph
Current Price: $999-1,299
The DJI Air 2S is our choice for the best overall drone because it combines ease of flight with extended battery life and a high-quality camera capable of shooting 5.4K video, or 20-megapixel still images.
The Air 2S is equipped with obstacle sensors that allow it to detect and avoid obstacles from the front, back, top, and below, and it can also alert you to incoming aircraft. Additionally, this model features DJI smart flight modes such as ActiveTrack, which enables the drone to follow and film a subject autonomously while avoiding obstacles.
With its 31-minute battery life, you can take plenty of photos and video shots before landing to swap out the battery. (For a kit with an additional battery, as well as other spare parts, check out DJI's "Fly More Combo" for $1,299.) The Air 2S can maintain its position steadily, even in moderate winds, so you can focus on your cinematography without worrying about keeping the drone steady.
The Air 2S is incredibly portable, with dimensions of 7 by 3.8 by 3 inches when folded and a weight of only 1.3 pounds. This makes it an ideal choice for travel and adventure; fitting easily into a small drone backpack or a small drone case as part of a larger backpack or suitcase.
Check Pricing for the DJI Air 2S
Best Drone for Photography
DJI Mavic 3
Weight: 895g
Dimensions (folded): 221x96x90mm
Dimensions (unfolded): 348x283x108mm
Controller: Yes
Video resolution: 5.1K:HDR 50fps
Camera resolution: 20MP + 12 MP
Battery life: Up to 46 minutes fligh (5000mAh) or 40 mins hovering
Max Range: 15km / 8 miles
Max Speed: 68kph/42.5mph
Current Price: $2,049-2,849
With the DJI Mavic 3, the manufacturer has built upon the Mavic line, as well as the successful features of the DJI Air 2S, to create an even more powerful drone. This model comes with a 4/3 Micro Four Thirds image sensor that is superior to its predecessor, enabling it to capture even more stunning, detailed photographs.
Additionally, the Mavic 3 boasts a Hasselblad-designed camera. (This was made possible by DJI's acquisition of a majority stake in the camera manufacturer in 2017.) The camera on this drone has the capability to capture 20-megapixel photographs and 5.1K videos, with overall visuals that are more vibrant and lifelike than from most other drones in the market.
The Mavic 3's battery life is the longest of any drone currently available, lasting up to 46 minutes on a single charge. With these impressive features, the DJI Mavic 3 sets a new standard for drone photography and videography, providing professionals and enthusiasts with an unparalleled experience.
For those who are looking for a slightly more affordable drone, but still want as much of the flagship Mavic 3 experience as possible, we also recommend checking out the DJI Mavic 3 Classic, which starts at $1,469.
Check Pricing for the DJI Mavic 3
Best FPV Drone
DJI FPV Drone
Weight: 795g (inc battery)
Dimensions: 255 x 312 x 127mm
Diagonal size: 245mm
Controller: Yes
Video resolution: 1080p at 120fps, 4K at 60fps
Goggles resolution: 1440 x 810 (each eye)
Camera resolution: 12MP
Battery life: 20 minutes
Max range: 10 km / 6mi (or 6km in UK/EU)
Max speed: 140kph / 87mph
Current Price: $739-1,450
When it comes to drone racing, speed and responsiveness are key factors that pilots prioritize. The DJI FPV drone stands out from the competition with a top speed of 87 mph, making it a popular choice for racing enthusiasts. However, this drone offers much more than just speed. The DJI FPV kit includes everything you need to start flying in true first-person view fashion, making it a great value for the price. Along with the drone itself, the most popular kit (DJI calls it the "Combo", for $999) comes with the comfortable and user-friendly DJI FPV goggles V2, a remote control, and a new motion controller, among other items.
The DJI FPV drone also offers flexibility in terms of flight modes. With three different options to choose from, pilots can customize their experience based on their skill level. Additionally, the drone is equipped with safety features like an emergency "brake and hover" mode that can be activated by simply pressing a button on the controller. This feature allows the drone to stop and hover stably within seconds, preventing accidents and damage.
In terms of imaging and video capabilities, the DJI FPV drone also delivers excellent results. It can capture 4K video at 60 frames per second, as well as 1080 resolution at 120 frames per second for slow-motion video. With a 150° field of view, the footage captured by this drone is both expansive and immersive. It also has a 12-megapixel camera for still photography. To prevent accidents, the drone system includes collision technology, which detects and avoids obstacles during flight.
Check Pricing for the DJI FPV Drone
Best for Budget Drone
DJI Mini 2 SE
The DJI Mini SE is an affordable, budget-friendly drone that offers features similar to high-end broadcast equipment. It comes with a 3-axis stabilized gimbal, GPS, automatic hover, and return to home, making it easy to use.
The Mini SE also has Quickshots for social-friendly footage, a landing sensor for gentle touchdowns, and is just under the registration (FAA) weight. It offers excellent 2.7K video and includes functions like RAW stills and exposure bracketing.
Its value is incredible, however, if 4K is needed, the newer DJI Mini 2 is recommended. The Mini SE is a merge of the Mavic Mini and Mini 2, offering a new low price while retaining essential features.
Check Pricing for the DJI Mini SE ($339-489)
Best for Long Flights
Autel Robotics Evo Lite+
The Autel Evo Lite+ drone is a midsize folding drone that falls between the tiny starters like the DJI Mini 2 and Autel Nano series, and the larger discontinued Evo II Pro and DJI Mavic 3. Despite its size, the Evo Lite+ is relatively lightweight and easy to carry, weighing only 1.8 pounds. Its folded dimensions are about 4.8 by 3.7 by 8.3 inches (HWD), making it portable enough to fit in a bag or backpack.
However, before flying the Autel Evo Lite+ in the US, you will need to pass the Trust test and pay a $5 FAA registration fee due to its weight. This drone is available in three colors: Arctic White, Autel Orange, and Deep Space Gray, giving users the option to choose a color that fits their personal style.
One of the standout features of the Autel Evo Lite+ is its 3-axis stabilized gimbal, which produces smooth, cinematic-looking video at 2.7K resolution. Another unique feature is Autel's Moonlight algorithm, which allows impressive footage to be created in low-light conditions. This drone also includes GPS for automatic hover and return to home, as well as Quickshots and a landing sensor for added convenience. It's important to note that the Autel Evo Lite+ is not just a budget drone, but a high-quality option that provides users with a range of useful features.
Overall, the Autel Evo Lite+ is a solid choice for anyone in search of a midsize folding drone that delivers excellent performance and portability. Its lightweight design and advanced features make it a reliable option for capturing stunning aerial footage.
Check Pricing For The Autel Robotics Evo Lite+
Best Drone for Kids
Ryze Tello
The Tello drone still holds its position as a top-choice budget drone option despite being released in 2018. With DJI's technology and an Intel processor, the Tello offers powerful digital stabilization for its 720P video. It also comes with removable propellor protection and vision-based downward sensors for safe and accurate hovering and landing.
The Tello drone does not require a remote, as it can be controlled through the EZ Shots control app, which provides a live view and on-screen controls. However, users can also add a Bluetooth game controller if desired. The standout feature of the Tello drone is its compatibility with Scratch, a programming language designed for education, making it an excellent tool for teaching programming. Overall, the Tello drone offers an excellent combination of features and affordability, making it a great choice for beginners and those on a tight budget.
Check Pricing For The Ryze Tech Tello Quadcopter ($99-189)
Conclusion
In conclusion, choosing the best drone for photography requires careful consideration of camera quality, stability, flight time, and advanced features. Our top picks for the best drones for photography all feature high-quality cameras, stability, and advanced features like obstacle avoidance and GPS tracking.
If we had to recommend just one drone, we would go with the DJI Mavic 2 Pro. Its outstanding camera quality, stability, and advanced features make it an excellent option for both amateur and professional photographers. However, each of these drones has its strengths and weaknesses, so it's essential to choose the one that best suits your specific needs.
Overall, drones have revolutionized the way we approach photography, allowing us to capture stunning aerial shots that were once impossible. With the right drone, you can take your photography to new heights and unleash your creativity. So, what are you waiting for? It's time to elevate your photography game and explore the possibilities of drone photography!
Alice Houstons
Photography has been a part of Alice Houston's life for over a decade now. Here at SLR Lounge, she prides herself on being a wealth of knowledge in the latest photography news and tech. Always searching and a self-described "Digital Nomad," she loves learning about those unique stories that inspire photographers around the world!