Sony's A7iii is just about the most camera you can buy for the money. It's complete feature set that's borrowed from the A7Riii & A9 but for a fraction of the cost make this one of the most capable and compelling cameras in years. As such, it's sure to make it the go-to for photographers of all different genres, and to suit every need and every use there's an accessory. Here is a list of accessories that should be on your radar to get the utter most out of your A7Riii and A7iii.
First Things First
If you haven't already ordered the camera, you can do so here. In this link, you'll also find that there are already lens, body, and accessories combos available. However, unless you're completely new to Sony, you may already have a few of these lenses.
Body Only – $1,998
But, if you sold all your gear to get the new body or don't want Sony or Zeiss zooms, here are a few primes to ease you into the system. All of these aren't cheap but, together they are faster and generally more affordable than Sony's premium standard zooms.
Sony 85mm f1.8 – $598 (Currently on sale for $548)
Sony 50mm f1.8 – $248 (Currently on sale for $199)
Sony 28mm f2 – $448 (Currently on sale for $423)
*Sigma MC-11 Adaptor – $249.00 (for those Sigma converts)
Looking Ahead
For those with a higher capacity for delayed gratification, it may benefit your budget to tap into that strength. Both Tamron and Sigma have announced native E-mount lenses on schedule for 2018 and they will most certainly undercut the cost of their premium Sony/Zeiss counterparts in most cases.
Sigma has tailored their existing and two new Art series lenses for E-mount while Tamron has decided on a more methodical encroachment into the Sony ecosystem with the 28-75mm announcement.
You can look into the Sigma Art Series lenses for Sony here.
You can find the Tamron 28-75mm f2.8 lens here.
The cost of a new camera is always more than the body, and if you're too eager you may be doing yourself a disservice if you don't consider the full cost of upgrading.  Without any further delay, check out your options to complete your kit below.
Power Accessories
With a new and improved battery used in the bigger brother A9 and A7Riii, gone are the days of packing six batteries for a single day's work. Still, there are certain jobs that require the extra juice, and if you're traveling it always helps to have charged spares.  Here are the batteries you need, grips to consider, and the multi-charger for utmost efficiency and convenience.
Sony NP-FZ100 (standard battery for A7iii, A7Riii, A9) – $78
Sony BC-QZ1 Battery Charger – $88
Sony VG-C3EM Vertical Grip – $298
Sony NPA-MQZ1K Multi Battery Adapter – $348 (includes Two NP-FZ100 Battery Packs!)
Storage
Speed and capacity is the name of the game moving forward. File sizes for video and stills will get always increase but, the SD card market is catching up. Prices for good storage are falling and will continue to do so. Check out some options below.
R: 300 MB/s  | W: 299 MB/s
Sony (G Series) 64 GB – $107.99
Sony (G Series) 128 GB – $229
R: 260 MB/s  | W: 100 MB/s
Sony (M Series) 64 GB – $55.99
Sony (M Series) 128 GB – $91.95
SanDisk
R: 95 MB/s  | W: 90 MB/s
SanDisk Extreme Pro 128 GB – $64.95
SanDisk Extreme Pro 256 GB – $129.50
PNY 
Read speed up to 95 MB/s
64 GB Elite Performance – $29.99
128 GB Elite Performance – $56.25
Tethering, Controls, & Protection
Sony Wireless Remote Commander – $27.00
Screen Protection – $28.00
Tether Tools USB-C – $48.95
Sony RMT-VP1K Wireless Receiver and Remote Commander Kit  – $69.00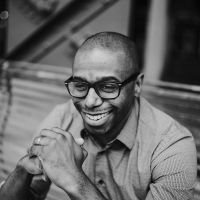 Wendell Weithers
Wendell is based in Atlanta where he shoots events, portraits, and food photography. He also supports his wife Andrea as she runs their cake design business, Sweet Details. Instagram:
Wendellwphoto