My Love For 50mm Lenses
If I had a week, I wouldn't be able to list all the reasons why I love the 50mm focal length. When I bought my first prime lens, I bought the Canon 35mm f/1.4 L so I could get close to a 50mm focal length on my Canon 40D. Now, I use the Canon 50mm f/1.2 L on my Canon 5D Mark III and the Voigtlander 50mm f/1.1 on my Sony A7. I also have, as near as makes no difference, 50mm equivalents on my medium format film cameras. I just love the field of view, the depth of field, and the compression you get from a 50mm lens.
When the Sigma 50mm 1.4 came to our doorstep, I was extremely excited. I've heard great things about their Art series of lenses so I organized a few shoots over the weekend so I could see what all the buzz is about.
Minimum Focusing Distance
Voigtlander Nokton 50mm f/1.1 MFD: 3.28ft or 100cm
Canon 50mm f/1.2 MFD: 1.5ft or 45cm
Sigma 50mm f/1.4 MFD: 1.31ft or 40cm
The first thing I noticed when shooting with the Sigma 50 was that the Minimum Focusing Distance (MFD) was very short. It was a pleasant surprise because that opens up more composition options. I was shooting newborn portraits for my nephew Gus and I was pleasantly surprised at how many different compositions I could get without switching lenses.
Quick and Responsive
My nephew also has a 20mo old sister, so naturally I got her involved in the photos. I was really happy with how quick the AF was on the Sigma and how focus hunting was not an issue. When photographing babies, it's always good to be prepared to shoot, because the photogenic moments only last for seconds at a time. Having a lens that's just as fast and responsive as you are can make the difference of getting the shot and not getting the shot.
Shooting Wide Open Outdoors
I love shooting natural light portraits wide open outdoors, and many times I get plagued with chromatic aberrations and blooming. I wanted to shoot this lens wide open in bright sunlight using some singh-ray filters and the Profoto 3.0′ RFi Octa Softbox so I could see just how well it performs wide open.
The chromatic aberrations were well controlled, and I was amazed at how great these images looked straight out of camera. I'm beginning to see what all the fuss is about.
It's The Best 50mm I've Ever Used, But I Wouldn't Buy It
I have no reservations about recommending this lens. It's without a doubt a great lens to buy, just like a Honda Accord is a great car to buy, but a Honda Accord isn't for everyone. Sometimes you just need to be a little daring.
This lens does everything perfectly, and that's what a lot of photographers need, but that's what makes it a little boring. It's solid, well designed, and performs like a champ, but where's the fun in that? I like struggling with my lenses, learning the quirks and characteristics, and finding the best qualities about the lens.
If you're looking for a great 50mm to buy under $1000 then the Sigma 50mm 1.4 Art might be the lens for you, because honestly there is no better alternative. But for a lens to make it into my bag, it doesn't have to be perfect, it just has to show some character.
Conclusion
Let me clarify that the Sigma 50mm f/1.4 is a remarkable lens and I applaud Sigma for their achievement on making a lens that is not only technically better than their competitors, but also a better value. One thing that I do want to emphasize is that not all photographers are the same. If every photographer started using the same camera and lenses, then where would the originality be?
Before you buy this lens you should consider what you're shooting and your style of photography. For 99% of you, the Sigma 50mm 1.4 is a fantastic choice, but for others there's going to be better alternatives. I can't tell you exactly what that is, but when you find it you'll know.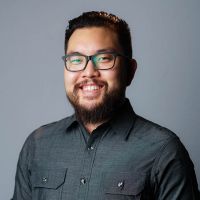 Joseph Cha
I'm a photographer and cinematographer based in Southern California. When I don't have a camera in my face I enjoy going to the movies and dissecting the story telling and visual aesthetics.