Though its slider-based interface is less complicated than many other Adobe programs, learning one's way around Lightroom can still be a daunting task to a beginner. When you first open the program up, you'll be met with a barrage of information, but we're here to break that flood of visual stimuli into more manageable pieces to help you dive in and get to work processing your RAW files. We'll explore each of Lightroom's seven modules in brief to give a basic understanding of what Lightroom can do.
You can find much more in-depth information in our Lightroom Crash Course, and tons of other topics as well in our Premium Content section.
Lightroom Modules
Modules are navigated by tabs in the upper right section of the program's window. Lightroom's seven modules are: Library, Develop, Map, Book, Slideshow, Print, and Web.
The majority of your time spent in Lightroom will be in just two of these modules – Library and Develop.
Library
One of Lightroom's major benefits is its set of cataloging and organizational functions. Once you've imported photos into Lightroom they will appear in the library and can be organized in sets for simplified navigation which can be accessed from in the Library module. They can be folders, collections, quick collections, smart collections, and can even be linked to external drives. Further on the organizational line, within the Library module you can choose and set keywords, file names, and notes to images.
The Library module is also the location where you have the most flexibility in view options, and with the press of a key or curser click you are able to toggle between single images, Grid view, Loupe view, Compare mode, Survey mode, and even a People mode which will identify faces in your entire catalogue.
It's not all about organization though, as you will see that the Library module offers some rudimentary editing tools on the right side of the screen which can be tremendously helpful, but the Develop module is just a click away, and the tools found there are much more robust.
Develop
This is where the magic happens; where over and under-exposed images get their act together, where shadows are boosted, clipped highlights are recovered, radial and graduated filters are applied, and so much more. This is where photos are massaged into their greatest form and mistakes are salvaged into something usable. The Develop module is where you go to make all your non-destructive edits to your images. These include cropping, local and global adjustments, color adjustments, preset application, changing white balance, and more.
Unlike the Library module, the Develop module only allows for a single image to be viewed at once, and to see a group of images you have to revert back to Library or scroll through the image carousel at the bottom of the screen. That said you can apply adjustments to multiple images at once either in Develop or in Library.
Map
The main two modules are out of the way now, and the remaining are somewhat incidental for many photographers. The Map module is exactly what it sounds like – it's a world map where you can assign location data to images, or, if the images were taken with a GPS enabled device, the data will already be there and images will appear in groups on the map according to where they were taken. This is of great use to travel photographers who traverse the globe and need to remember where a shot was taken, but if you mostly shoot on your home turf, this will be of less interest.
Book
While not offering a wide enough array of options for professional use generally, the Book module makes book layout simple once you've grasped a basic understanding of how to use Lightroom, for those with less discriminating needs. The default publisher connected to Lightroom is Blurb – a book company for self-publishers, though books can be saved as PDF or JPEG files for printing elsewhere.
Slideshow
As with the Book module, while functional, the Slideshow module doesn't have a ton of fancy options for professionals. If you need to quickly create a basic slideshow, though, it'll do the trick.
Print
The Print module offers an easy way to make contact sheets and design print packages, which is of interest if you'll be doing your own printing or sending files for print. An interesting feature of this module, though, is the ability to lay photos out and then save the layouts as a JPEG. This lets you create layouts that are usable on your blog.
Web
This module is here should you find a need for it, but it's largely obsolete. It creates an HTML web gallery that can be exported and then used to serve as a client gallery online. However, there are so many options for client galleries available, there's really not much of a reason to use this module.
While this should be enough to get you exploring what Lightroom has to offer, this is the tip of the Lightroom lesson iceberg. You can find much more in our Lightroom Crash Course, and tons of other topics as well in our Premium Content section.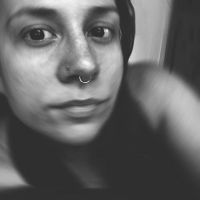 Holly Roa
Seattle based photographer with a side of videography, specializing in work involving animals, but basically a Jill of all trades. Instagram:
@HJRphotos