Who remembers Apple's WWDC last June? Right, neither do we. Ever since Apple's current slew of head honchos have reduced Apple events to a exemplifying 'crashing bores' only the tech remains at all memorable. For those in the photo community, such as you fine people, what probably didn't fail to register was Apple's announcement that 12 year old iPhoto and Aperture were being put out to pasture, and shot.
The somewhat gradual phase-out of their two photo applications is just shy of being complete, and in the wake of their demise, 'Photos' is making its debut. Developers are being distributed the developer seed version today, and the public Beta version will drop shortly, with the polished product arriving this spring.
Photos comes at the realization within Apple that Aperture couldn't really compete with other photo editing softwares out there, and iPhoto I'm sure many would agree, has always been a bit bothersome. This new program doesn't appear to be simply a blend of the two, but something generally new. Those who currently use iPhoto will probably find it an organizational and featured improvement, while those who were Aperture users, all 7 of them, will likely find this not in the same league in terms of capability.
As we live our lives now in the 'cloud', this new app will be very tightly wound with Apple's cloud service. Apple's photo back-up solution appears very tempting with 20GB for $0.99 a month and up from there, but that appeal hasn't really been to the proper photographer, especially with so many other options out there more geared towards us, (with a great new one about to debut soon – more on that later), and it's often been a bit confusing. Photos, seems to have streamlined the link between it and the Cloud.
Now your full resolution photos will be stored in the cloud from all devices, and any change you make on any device will sync with them all. If you have RAW files from your camera on your hard drive, you can just drop those into Photos and they will also be synched to iCloud, so the images don't need to be taken on an Apple device. Speaking of which, should you want to view them on a non-Apple device, you can access them from iCloud.com, and also export images to social networks, though you can't use competing services like Dropbox with Photos.
As I am not a developer, I haven't yet had access to give Photos a good trial run, but once the Beta version is released, I will have some hands on experience to share. For the time being, user reports suggest the user experience is much improved from iPhoto, along with speed, design, and focus on image viewing by allotment of screen real estate. Time will tell if there is a need, nigh even the desire, for such an app with actual photographers and their work.
There is a preview site to learn more about Photos from Apple that can be found here. The Verge has also published a video of the app in use which you can find below, and the accompanying article with full details can be found here.
Source: The Verge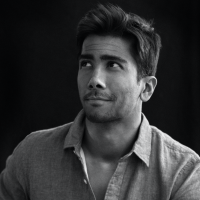 Kishore Sawh
A photographer and writer based in Miami, he can often be found at dog parks, and airports in London and Toronto. He is also a tremendous fan of flossing and the happiest guy around when the company's good.