It's that time of year, the start of a new school semester, the steady decline of wedding season madness, and, another big Apple announcement just lurking around the corner, leaving us all anxiously waiting to see what upgrades come with their latest cash cow – the iPhone 7.
With recent models such as the IPhone 6S and 6S Plus, we saw a bump in megapixels, a long time coming considering competitors hiked up MP count with Apple trailing shamefully behind. Earlier this week, Apple sent an event invitation to journalists unveiling a clandestine message within its keynote announcement:
To a photographer, this image is no big whoop, anyone with a Nifty Fifty could take this on a regular street at night, but look closer and you will see the predominance of two white circles, perhaps a foreshadowing of Apple's Dual Camera Lens System rumored to be included in it's newest iPhone 7 model.
Duh, of course. Dual camera confirmed in the iPhone 7 #analyst pic.twitter.com/atJo3lIvJ1

— Federico Viticci (@viticci) August 29, 2016
Taking a page out of Huawei's manufacturing handbook, Apple will be serving up a new camera system that will produce higher quality imagery by way of more megapixels, sharper resolution, better low light sensitivity, and refined zoom software, according to Bloomberg News.
Once again, Tim Cook & Apple innovators are just trying to keep up with the Jones' as the Leica-Branded Huawei P9 has already offers wide aperture capability, noise reduction, & brighter, sharper images. Their Dual Camera system "captures more light with two sensors, one RGB and one monochrome," using a Huawei's merging algorithm to "intelligently combine the colors taken by the RGB sensor with the detail of the monochrome sensor."
With the rest of the phone remaining relatively the same, this major upgrade might assist in bringing Apple stock back to its glory days while increasing their plummeting quarterly figures. Check back in on September 7th to see what aspects Apple has 'cooking' for their latest flagship release.
Recommended Reading: How Apple Views Photography | Here's What's Coming & It's More Than Just Raw Capture]
Source: Yahoo Finance, Bloomberg News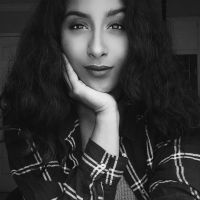 Shivani Reddy
Shivani wants to live in a world where laughter is the cure to pretty much everything. Since she can't claim "Serial Bingewatcher" as an occupation, she'll settle for wedding/portrait photographer at Lin and Jirsa & marketing coordinator here at SLR Lounge. For those rare moments when you won't find a camera in her hand, she will be dancing, eating a donut, or most likely watching Seinfeld. Follow her on Instagram:
@shivalry_inc