After two years of research & development and 10 rounds of prototypes, the Alter team has announced the launch of its first product on Kickstarter, the Rapid Filter System. The RFS has an MSRP of *$79, (Discounted and bundled in the kickstarter), is backed by a lifetime warranty, and a 30 day satisfaction guarantee return policy.
The Rapid Filter System (RFS) lets you engage and disengage lens filters the moment you need them. It attaches via the universal filter threads your lens has, and then you can screw a ND or CPL filter on to it (between 40.5mm and 105mm filter thread size). Yes, it still works with your lens caps but it will not work with lens hoods.
What Is It?
So how does Alter RFS work? Since it's attached to the filter threads on your lens, you simply lift the "window" out to expose the camera lens when you don't need to use the filter you have attached. This is great when you're going from indoors to outdoors. This also keeps your filters close to your lens at all times. The "window" is held in place with magnets so it will not flip open easily.
Who Is It For?
The first thing I thought of after reading up on these filters was how great it would be for the landscape and travel photographers out there. Having the adapter flipped up would let you freely explore and frame your shot & focus before engaging the filter. The big appeal to me is long exposure landscape capabilities since it can be a bit of a pain to apply a big stopper to your lens often knocking your focus or framing out slightly. You could quickly adjust to ambient light conditions, just as quickly remove of disengage the filter if it gets "dirty" from dust or water spray.
I can also see these being an even bigger advantage for videographers shooting on a tight timeline. Being able to swap from filtered and unfiltered quickly and moving it out of the way without having to take a big cut/break between takes, if at all.
Another optional use, is for the portrait pro out there who wants to quickly swap from ambient light to strobe assisted while not needing High Speed Sync enabled lighting. With this system you could set your focus quickly go to a shallow depth of field with strobes in a bright daylight situation.
Basically, there's something for everyone with this system, so i'm excited to get hands on and test it in each setting to find out where it really excels!
Features & Pros:
The RFS is available in sizes from 40.5mm to 82mm and mounts to your lenses and filters via the universal threads.
One Handed Use – The filter ring is slightly wider for easy opening and the adjustable friction hinge allows the filter to pivot 270 degrees while staying in place at any desirable position.
Stable & Secure – The device firmly holds the filter close to your lens, keeping it safe and out of the way.
High grade neodymium magnets ensure the RFS stays in the closed position.
Zero light leak due to the integrated Light Shield
The RFS is mounted with a threaded ring that secures the device firmly to the lens, allowing the user to rotate the hinge 360 degrees to securely orient it at any position on the lens.

Once installed, the intention is to keep the RFS attached to your lens providing the convenience to attach a filter or lens cap to the filter ring.
The RFS comes with a pre-tensioned friction hinge, which is user adjustable with the included wrench.

Compatibility – Filters, Lens Caps, Step-up Rings, and White Balance Disks can all still be used while the RFS is mounted
Quality – Milled from aerospace aluminum and coated with a hard black anodized, the RFS is designed for precision and longevity.
Guarantee​ – The RFS boasts a lifetime warranty and high quality craftsmanship encouraging you to take it anywhere.
Cons & What It Doesn't Do
The RFS is not compatible with lens hoods.

This may not seem like much, but if you're shooting with a super wide angle or on an angle into the sun, this leaves me a bit worried. Until I can get hands on with this filter system to test it out, i'm going to assume that this will stay on the "con" list. We know Alter states there is zero light leaking, but you're likely still going to have to deal with lens flare when using this system.
Final Thoughts
As a constantly traveling photographer who does a fair amount of landscapes & timelapse, I frequently use ND filters, variable, as well as big kit systems like Lee Filters. As much as I love using those filters, it can definitely be a pain to have to screw them on and off, over and over again, all the while potentially shifting the frame and focus of your shot, especially when using something like a Big-Stopper (10step ND). I'm really intrigued to test this filter system out but have some serious reservations about the lack of a lens hood, not so much in portrait settings, but very much so in landscapes and backlit scenarios. At the MSRP of $79, i'm inclined to say that's more than fair and will likely order a single set to do some testing and shooting as soon as they are available.
To learn more, please visit Alter's website & social media linked below
**All images & video shared with permission from Alter RFS. Do not share or use the images without direct written permission from the copyright holder.
Check Pricing & Availability Here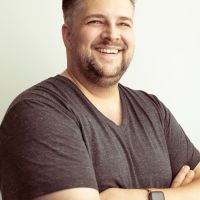 David J. Crewe
David J. Crewe is a full-time commercial photographer and Senior Editor with SLR Lounge. Based out of both Southern California & Las Vegas, Nevada. View his work and blog:
DavidJCrewe.com
Follow his Instagram:
@DavidJCrewe