After Apple's big IPhone 7 unveiling, we can only expect to see a greater presence of smartphone photography in the world we live in. With an accessible nature like no other, smartphone cameras hold a sense of instant gratification and endless educational opportunities for a budding photographer.
That being said, the most common and enriching playground for such education lies in all around you – from metropolis' to suburbs, to parks and beaches. VSCO Academy, a branch of VSCO that brings photography educational content to viewers monthly, strives to push photographers to think beyond the means of gear and more on creation based on inspiration.
VSCO's Max Cleary and Katy Lester take you to the streets to showcase interesting compositions to look out for and different perspectives that are often overlooked. The whole point of the exercise is to find the unusual in the usual, whether it be your everyday commute to the subway or your afternoon stroll, the accessibility of having a decent camera on hand at all times allows us to constantly be looking for new ways to see things.
Although the portrait portion of this video may seem more like a social experiment, there is a certain raw emotion to capturing someone in the element in which you stumble upon them, as you will see in the video.
Here are examples of the power of VSCO from a recent trip from Europe, all edited with the VSCO Photo App taken on an IPhone 6 Plus.
The VSCO mobile Preset system and photo-editing app work harmoniously with street photography, adding the perfect punch of contrast and grit with each filter.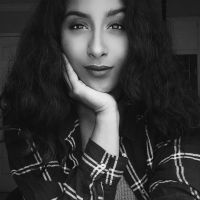 Shivani Reddy
Shivani wants to live in a world where laughter is the cure to pretty much everything. Since she can't claim "Serial Bingewatcher" as an occupation, she'll settle for wedding/portrait photographer at Lin and Jirsa & marketing coordinator here at SLR Lounge. For those rare moments when you won't find a camera in her hand, she will be dancing, eating a donut, or most likely watching Seinfeld. Follow her on Instagram:
@shivalry_inc