TFP in photography is an acronym for "time for print" or "trade for print."  TFP is an arrangement between creative professionals like photographers, models, stylists, MUAs, and others, whereby the professionals agree to trade their services in exchange for the rights to utilize the images for their portfolios or other marketing uses. For example, a common TFP arrangement is when a photographer works with a model without either side receiving any compensation. The photographer receives free time with a model for his or her own purposes, such as practice or building a portfolio. In exchange, the model receives an agreed upon number of images for to use for his or her own purposes. In this article, we'll discuss the TFP process and pinpoint some the major issues with the practice.
TFP Photography Background
Time for print are three words are often found to be nauseating and a slap in the face by a number of photographers, especially after paying one's dues. What is even more alarming is the number of hypocrites among us asking up-and-coming hair and makeup artists and wardrobe stylists to provide their talents for free on a paid shoot in exchange for exposure.
A photographer that works with people will most likely be asked to be a part of or actively choose to participate in TFP photography shoots while nurturing a blossoming career. There are definitely some advantages that can come from unpaid work. These collaborations can build a wonderful network, establish a solid creative team and exponentially increase the caliber of a portfolio. As a common courtesy, take the time to properly tag everyone involved on social media. Some future jobs are attained by word of mouth from these TFP shoots. You can find additional tips for maximizing free shoots in our post here on Adorama's blog.
When to Use TFP Photography
Since there is no monetary compensation for product used or services rendered, every TFP shoot should be mutually beneficial for all parties involved. Trade shoots are a time to try out new hairstylists, makeup artists and fashion stylists for future work. There are a large number of creative teams that are founded by testing together and developing a good working relationship. Everyone works together to improve their book and get to that next level, whatever it may be.
Some good uses of TFP photography are wedding vendor collaborations for publication or advertising, testing out new gear and lighting, and fashion stories or editorials. Everyone is working toward a common goal and end product. Everyone's time and efforts are valuable; they should be treated as such. I currently plan out my editorials and curate my team for the best results with the understanding that a good team will invest in higher end products. Since I am not paying to renew my co-collaborator's kits, I will often provide food and coffee throughout the day as a sign of my appreciation.
When to Ask for Compensation
Situations arise that fall beyond this scope of practice and not everyone gets something out of it. For example, a makeup artist may request a photoshoot that demonstrates a skill set that falls outside of the established repertoire of your book. In this case it is perfectly acceptable to request compensation as you are doing them a favor. Say the shoe is on the other foot and a better working model is necessary to properly execute a shoot. It would be wise to invest in the model since they are doing you a favor.
Personal TFP Photography Experience
At the end of the day, we all want to get paid to do what we love. Nothing says I don't respect you quite like asking for free creative services in exchange for exposure while getting paid. Treat everyone the way that you would want to be treated and the reward is plentiful.
For example, I was once asked to cut the bulk of the team's budget and offer exposure across a company's social networks as compensation while halving the models' previously agreed to day rate. The creative  team was there physically, but there was a lack of energy and magic that usually ensues. The models, on the other hand, didn't show up and finding replacements delayed the entire workday by several hours.
The quality over quantity route is definitely the way to go. Choosing to gut production value for the sake of a slightly larger profit margin only causes unnecessary stress. Invest in the team with the final product in mind and people will see its value. You get what you pay for.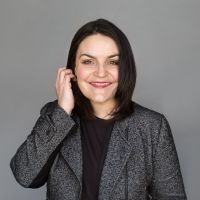 Brittany Smith
Brittany is a fashion and beauty photographer who works between NYC, Montana and LA. She photographs the way she has always wanted to feel and believes in the power of raw simplicity. When not behind a camera she can usually be found at a local coffeeshop, teaching fitness classes at the YMCA, or baking something fabulous in the kitchen. Instagram: @brittanysmithphoto