When people want something, they REALLY want something! This was clearly the case for Tamron's newly released 17-28mm f/2.8 Di III RXD FE lens for Sony E-mount. Due to much higher than expected demand, the company issued an apology about shortages and delays in shipping;
Apology and Notice Regarding "17-28mm F/2.8 Di III RXD (Model A046) Supply "
Thank you very much for your continued patronage of Tamron products.

The new product "17-28 mm F/2.8 Di III RXD (Model A046)", scheduled to be released on July 25, 2019, has a reservation significantly exceeding our expectations , It is predicted that the production number will not catch up with the customer's request.

We sincerely apologize for the inconvenience caused to the parties concerned, including customers who are waiting for the release of the product.

Delivery to some customers who have already made a reservation may be after the release date. In addition, customers who will be making reservations in the future will also be delivered one by one, so it may be time to deliver the product.

We will do our best to deliver as quickly as possible, so we ask for your understanding.
So it appears that no real information is given about the quantity that will be shipping in this first release, and much like some previous delayed product releases, (like the Nikon D800), consumers will get their orders in a presumably first come, first serve situation depending on where they ordered from.
There have even been some rumors, (via Sony Addict), that the price of this lens may go up like a previous popular lens from the tamron line, it's 28-75mm f/2.8 Di III RXD. When launched, this lens was released at a price point of $799 but after the demand skyrocketed and delays ensued, the price was adjusted to what it's currently listed for at $899. Which leaves us wondering if the new 17-28mm will also jump by the same margin? Currently there's been no changes to the listed prices on Adorama or B&H (See links below), but only time will tell on this one.
Check Pricing and Availability From Our Preferred Vendors
What do you think? Have you ordered this lens? Will you be ordering one if you haven't already? Would a price jump change your mind? Personally this has me excited and I want to shoot with it even more now.  Let us know in the comments below.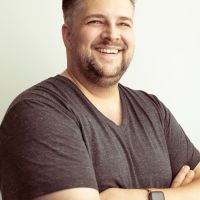 David J. Crewe
David J. Crewe is a full-time commercial photographer and Senior Editor with SLR Lounge. Based out of both Southern California & Las Vegas, Nevada. View his work and blog:
DavidJCrewe.com
Follow his Instagram:
@DavidJCrewe