When you make the decision to add print sales to your workflow, you begin the journey of finding a printer to work with. Some of the qualities you'll look for in a printing partner include quality prints, diverse product options, quick turnaround, a user-friendly interface, helpful customer service, and of course a relatively affordable price point. A quick online search will turn up several options that cover a patchwork of these features and meet different budgets. So, which one should you go with? We've reviewed a number of print companies over the years and we're always on the lookout for options that we think could benefit your photography business. Today, we're going to take a look at Printique.
Whether you're considering taking on print sales or looking for an alternative to your current printer to save more time and money, it'll be worth your time to join us as we take on a Printique review to see if this is the printer you've been looking for.
Let's get started.
Who or What Is Printique?
Formerly known as AdoramaPix, which will sound familiar if you've ever shopped online for camera gear, Printique is the printing arm of one of the best known retailers in the photography industry: Adorama. Originally established as the in-house photo lab for Adorama, Printique has proven a reliable source for photographers for "printing, preserving, and transforming photographs" for over twenty years. They offer a wide range of products, from the basics like albums and wall art, to more niche items such as drinkware, puzzles, calendars, and more.
In case the array of options feels overwhelming, Printique also staffs a highly trained customer service team that can assist at any point during a printing project, whether you're trying to decide between specific details of an album, for example, or if you just have general questions about any of their products or services.
Printique Review: Notable Features & Services
Here's a collection of some of our favorite features and services from Printique.
Product Range
As I mentioned previously, Printique offers a wide selection of products. Depending on your business model, selling prints might be your highest priority (especially if you're a landscape or fine art photographer), or you might just be looking to add print services to your wedding and portrait shoots. Either way, Printique's product line will cover both types with plenty of options that will meet your budgeting needs.
As a wedding and portrait photographer, I know that most professional photographers in this industry typically look to the following products to cover their needs: albums, wall art, and cards.
Photo Books and Albums
Photo albums make up a significant portion of print sales for many photographers. Because we service a range of clientele whose interests and budgets vary greatly, it's important to be able to accommodate their needs. At the same time, you don't want to sacrifice on quality and risk selling and sending an album out into the world that poorly represents your brand. The quality of your products will definitely impact your clients' experience, for better or worse.
Printique offers leather, hardcover, and metal cover albums with layflat pages that should meet the needs of most wedding and portrait photographers, or rather your clients. This includes boutique photographers and large studios alike. Each album is covered by the "Printique Promise," which ensures the highest quality and customer service assistance for resolving any issues. If you put any stock in reviews, you'll find that these albums also boast tons of support in countless positive customer reviews.
Leather Photo Albums (Starting at $159.99 for a 20-page album): These built-to-last albums come in genuine or faux ("vegan") leather options. Choose from one of five options, a fair amount for quality leather albums. Four size options are available, including one that we've found to be the most popular in our studio, which is 12×12 inches. Printique's albums offer a variety of paper choices, but we've found "Luster" to be a solid go-to. The option you choose will likely fall on your clients' preferences. Also, check out their affordable sample kits so that you can let your clients experience these different materials firsthand.
Hardcover Albums (Starting at $159.99 for a 20-page album): Hardcover albums are great for featuring your clients' favorite photo on the front in either a full cover or split cover format. Multiple layout options are available. Other details for the hardcover albums generally follow the leather photo albums, but the page options include either "contemporary slim" or "classic heavy" thickness. Again, we recommend getting a sample kit to experience the difference between these options.
Metal Cover Albums (Starting at $230.99 for a 20-page album): Definitely a premium option, metal cover albums need to be experienced to be believed. They represent the most unique option, in my opinion, as the cover photo is "infused into the surface" of the cover. The other album option details are the same as the hardcover albums.
You can also choose from a number of photo books, which are available in a number of cover options and make a great addition to your product offerings, especially for budget-centric clients.
Wall Art
Wall art represents another significant portion of print sales for most studios. For Lin & Jirsa Photography, clients typically opt for one of four options: acrylic prints, metal prints, framed prints, and canvases. We'll explore these four popular options below.
Acrylic Prints (Starting at $19.99 per print for ¼" thick prints or $47.99 per print for 1" thick blocks): Printique got it right when they called their acrylic prints "statement" pieces. These prints allow your photos to truly shine and look their best. Under the layer of acrylic, prints look extremely crisp and highly detailed. You'll notice two options, including a ¼" print or a 1" thick block print. I'd recommend going with the block print for smaller sizes and the thinner prints for larger sizes. The mounting options vary depending on the size of the print you order as well. These prints are available up to a 30×40" size, which absolutely makes a statement and would work wonderfully for an epic, environmental portrait.
Metal Prints (Starting at $17.99 per print): This is one of Printique's best sellers, and it'll likely be one of yours as well. In case you're unfamiliar with metal prints, they are "created by infusing images onto aluminum with glossy metallic to matte finish options," according to Printique. Whether or not you understand how they're made, one look at the results will make you understand why you'd want to hang metal prints on your walls. These are some of the most vibrant and durable prints you can get, and they come in a wide range of sizes and shapes. You can also create unique layouts (illustrated by the triptych above) to make an even bolder statement with your photography. Your clients will love seeing their memories preserved this way.
Framed Prints (Starting at $88.18): If your clients prefer a more traditional framed print, Printique offers a decent selection of frame options and colors, and you can get the prints professionally matted and mounted. Framing and matting your prints can increase their longevity, which is an important part of framing your prints in the first place, keeping these important moments top of mind for generations to come. In addition to different framing materials and hanging options, Printique also offers glass or plexiglass options to help keep the prints safe and fade-free.
Canvases (Starting at $29.99 per print): Canvases represent a solid go-to and are priced low enough to offer as a gift to your clients, should you choose to include one in your package. Printique offers a wide variety of sizes, and each canvas print features high-quality, heavyweight canvas and stretched onto a sturdy, 1½ inch, pine wood frame, ready for hanging.
Cards
One of the easiest ways to share prints is through professionally printed cards. Clients send them out for holidays or to announce a new baby or upcoming wedding (or to thank people for attending), and they provide an excellent means for promoting your photography. Again, this shows the importance of educating your clients about using quality prints, which you can do during a design consultation.
Printique offers plenty of professionally designed card options for clients on a variety of sizes, styles, and paper types. It's worth mentioning that envelopes are included with every order.
Design
Of course, you're going to need to design the albums and wall art collections you sell. Luckily, Printique offers different design solutions to help meet your needs.
Built-in Designer
The first option is the most basic. You can use Printique's built-in designer and choose from their pre-designed layouts or build your album from scratch. The latter option is easier than it sounds, thanks to Printique's easy-to-use designer.
After uploading a collection of photos to a gallery, simply drag and drop them into the album. Printique's designer makes it easy to place and resize the images, and you can flip spreads with the click of a button. If you find yourself taking too long to do everything manually, you can choose from Printique's professionally designed layouts and then make any necessary adjustments to finalize the design and ensure the storytelling is as impactful as possible.
Upload a PDF
If you use Photoshop or InDesign to design your albums, you can download templates from Printique and use them to create PDF files that you can then upload directly to Printique when creating an album.
Fundy Designer
Those who use Fundy Designer will be happy to hear that you can upload your design file directly from Fundy to Printique and order your album. It couldn't be easier.
Proofing
Once you've designed your album, you can share the design with your clients using Printique's White Labeled Book Editor, which is available with the Pro Plan (discussed below). These days, this feature is a must and many printers offer it. Printique's is easy to use and simplifies the proofing process, which is something both you and your clients will appreciate.
Printique's Pro Plan also provides access to Client Gallery Stores, which allows clients to choose their favorite photos for printing in a customized gallery. Again, we'll cover this in the Pricing Plans section below.
Ordering
Ordering through Printique is a breeze. Printique's pricing guide is clearly laid out, and each of the design tools you use to prepare your prints move seamlessly into the order page when your design is complete. I encourage you to set up a free profile and walk through the steps of uploading an image to print to see how easy the process actually is.
Sell Prints Through SquareSpace
Another important factor that makes ordering through Printique convenient, and in this instance, unique, is that they are one of only two print shops linked to SquareSpace. This is a big deal for those with a SquareSpace site who want a storefront for selling their prints on demand. All you need to do is have a SquareSpace site and then set up your store. Then, on Printique's site, you can design the products you want to sell in your store. When the designs are ready, you can integrate them directly to your SquareSpace store through Printique's website. From there, Printique will take care of all of the orders, deliveries, and other details.
Pricing Plans
Printique offers an excellent end-to-end plan for professional business printing. In contrast to the basic plan, which is free, the Pro Plan offers the following bonuses for as low as $159.95 per year:
Free Rush Processing
Free White Label Packaging
50% off Samples
Enhanced Quality Assurance
Pro Service Priority Support
Client Gallery Stores
White Labeled Book Editor
Loyalty Status
Of the above "extras," the rush processing, client gallery store, white labeled book editor, and loyalty status (aka loyalty pricing) are, in my opinion, the most important, and make going with the pro plan an easy choice.
Free Rush Processing: The rush processing fee is currently $12, and this can add up, depending on the volume of orders you put through. Getting your orders processed quickly (or extra quick, in this instance) will add to the positive experience you're creating for your clients, and in the age of Amazon Prime and their two-day delivery service, it's nice to be able to speed up the process wherever possible.
Client Gallery Stores: The client gallery stores allow you to share your photos with your clients in a customized gallery, where they can conveniently choose their favorites for printing and get those selections back to you.
White Labeled Book Editor: This tool serves as a proofer and allows you to share your album designs with clients for feedback and/or approval. Just like the Client Gallery Stores, the White Labeled Book Editor gives you a customized, branded gallery for sharing your designs.
Loyalty Pricing: Printique offers special loyalty pricing as part of its professional services for those enrolled in the Pro Plan. The concept is simple enough: the more you spend, the more you save. The program includes three spending tiers, each unlocking additional savings, so you can earn a 10-20% discount just by ordering more prints through Printique. One cool thing about the loyalty pricing is you automatically save 10% on print orders when you join the Pro Plan, so a single order of $150 or more will cover the cost of joining the plan. Not bad!
Other Considerations
Here are a couple of other, perhaps less "obvious" considerations that make Printique worth sharing with our community.
First, Printique offers incredible customer service with a quick response time to questions. Seriously. I can say from experience, don't hesitate to check in with customer service at any point of the process, even if it's just to ask which export settings would work best for your particular prints. They will get back to you quickly so that you can move forward with your project.
Also, Printique offers a greater array of sizing options for their products, compared to their competitors. In addition to regular sizes, Printique provides a good number of less common sizes. This will likely come in handy when you least expect it, but it'll count big when it's needed and you'll avoid having to pay higher costs for custom options.
Conclusion
I hope you found this Printique review helpful and useful for taking the next step in your photography business, whether that's adding print services or possibly switching printers to save time and money. Considering the benefits of using Printique, which includes integration with SquareSpace and other factors described above, it seems this option should work well for a large number of our community members. The most important boxes, which include quality, convenience, and price, are all checked. The only real task before making a final decision is to give Printique a try for yourself.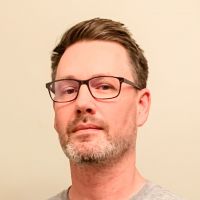 Sean Lewis
Sean fell into photography while teaching for a non-profit. What started as a minor task - documenting guest speakers and classroom activities - grew into a major obsession, and eventually led to a position shooting with Lin & Jirsa. Nowadays, at SLR Lounge, Sean's work as a marketing associate merges his interest in the fields of photography and education.