SD cards, and specifically their build/reliability have been a hot topic of late. Thanks to several high profile camera releases that featured only a single card slot. In a stroke of somewhat perfect timing, Sony also recently unveiled their new 'tough' series of SD cards which are designed, mainly, to address these very issues.
These new Sony SD cards with the tough designation are a whole 18 times stronger than most standard SD cards with a 180N rating compared to the standard 10N rating. The cards are designed to be very resilient to most forms of damage that they may encounter, including drops, bends, water and dust. But one may find themselves wondering, is the added protection worth it?
It is a valid question to ask, but we need to look at more than just the build o these cards to really get to the route of the question. Beyond just the tank-like construction and protection of these Sony tough SD cards, they also feature the latest UHS-II designation and feature some of the fastest speeds available, clocking in at ~300MB/s read and write. This will be a key feature if you are shooting video and are utilizing one of the latest cameras out there with UHS-II card slots.
Oh, they are also x-ray, magnet, anti-static, temperature proof; as well as feature a special UV guard. Put simply, these are not your father's SD cards. No, these are something new entirely, at least in terms of build quality.
But for the average photographer, the guy maybe shooting a wedding here or there, or the mom wanting to take pictures at their kids soccer match. Is a card like this something they should be investing in? It certainly wouldn't be a bad thing to get, but it would be a bit of overkill in my estimation.
However, for the seasoned professional, the person who is shooting paid work regularly, be that stills or video. These cards will be a good investment, giving you the added peace of mind that your images are safe from reasonable levels of abuse. Still, photographers really won't need to worry about the speed benefits of these cards, unless they are shooting high resolution at high speeds, but the build quality is superb and is well worth the cost premium.
To be honest, the cards are still very affordable, considering how much more protection you are getting. The 32GB model will be coming in at $72.99 with the 64GB model at $131.99, and the 128GB model dropping at $275.99.
All three versions of the card are expected to be available in October over on B&H and other retailers.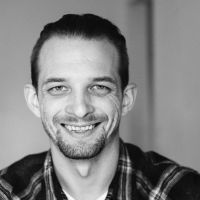 Anthony Thurston
Anthony is a Portland, Oregon based
boudoir photographer
specializing in dark and moody natural light imagery that focuses on body positivity and sexual empowerment.