It's safe to say that if you have a camera, you likely use SD cards as your storage medium. Yes yes, CF and all that, but for most people, SD cards are the type. SanDisk Corp, one of, if not the leader in SD storage solutions has just released the highest capacity SD card ever. At 512 GB, it'll be larger than many people's laptop drives, and has effectively now brought storage capacity up about 1000x within the decade, while maintaining the same footprint.
The SanDisk Extreme PRO SDXC UHS-1 is not only the highest capacity card on the market, it's also the highest priced. In a time when you can pick up gigabytes worth of SD cards at your local Walgreens (replace with appropriate local pharmacy) for cheap, clearly this card that comes in at an eye-watering $800 isn't meant for everyone. It's aimed at pros, and primarily 4K video shooters.
Write speed is 90 MB/s and has UHS Speed Class 3 (U3), recording speed for high res shutter-free 4k video. Apparently, it'll do transfer speeds of 95 MB/s to keep your workflow fast too. It's already getting some praise from some influential people, such as Grant Petty, CEO, Blackmagic Design, who said*,
The new 512GB SanDisk Extreme PRO UHS-I card offers incredible speed and capacity…Our Pocket Cinema Camera customers shoot in every type of circumstance and location, and get amazing wide dynamic range RAW images capturing the brightest highlights and darkest shadows at the same time. The additional capacity of the SanDisk Extreme PRO UHS-I card will extend the creative freedom for our customers shooting in RAW and open up the ability to use wide dynamic range RAW files with even more productions.
Indeed.
Thoughts
I have no need for this. I like shooting small cards, and many of them, so if one corrupts, it won't be a total loss. Perhaps, if I start shooting high quality video for commercial purposes, maybe, I'd use this, but then there are other solutions too that won't even restrict you to this size, etc. Sure, they may be more cumbersome, but the benefits are there.
It's also worth noting that while the 4K files are huge, many cameras that shoot 4K and record to SD cards record highly compressed files, which aren't as high in size, and thus require less space to begin with. And keep in mind, you can pick up a 128GB card for $200, and a loss of that amount of data, while tragic, isn't quite as awful as losing 4 times that.
So who's picking one of these up today?
Sources: PetaPixel,, Sandisk, *MarketWatch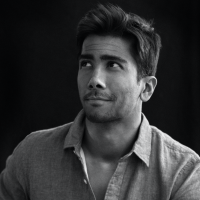 Kishore Sawh
A photographer and writer based in Miami, he can often be found at dog parks, and airports in London and Toronto. He is also a tremendous fan of flossing and the happiest guy around when the company's good.