It was one of those conversations over a bottle of wine with Sally Sargood. What is your favorite era of beauty photography? I did this because I LOVE Hollywood Glamour. In fact, I love every era of beauty, but this one is the best.  I did it to learn how to light it – for 25 years I have been a natural light photographer. Everything I do is natural light so this is so far from what I do in my everyday studio life. I wanted to learn and play and get inspired.
CreativeLive's media darling, Sue Bryce has spent the last twenty-five years honing her craft to perfection and with great success. She lives and breathes glamour photography for the sheer joy it brings to her and her clients. She's moved the genre away from the memories of overly softened images of women wearing fluffy boas made popular by little mall shops in the 90's and injected new life into it. But, like all artists, she continues to evolve. And since the best ideas seem to happen over a bottle of wine, a project to recreate iconic Hollywood images using famous female photographers was destined for success.
[PRODUCT HIGHLIGHT: Natural Light Couples Photography]
Classic Hollywood glamour calls for drama and a strong use of studio lights. To help her with the project she brought Felix Kunze to the set. He gave her instructions to hire three Arrilites and a 5×4 softbox.
Felix works with Studio light the way I work with natural light. He bounces, covers, diffuses, molds light. It was so great to learn. At one stage he got the tin catering tray and bounced light up to Brooke's chin it was so cool to watch and learn.
[REWIND: Easy Studio Lighting for Noir Portraiture]
The Chicken or the Egg: Selecting the Players and the Images
I'm always curious about how photographers go about casting for shoots like this. Do you decide on the image first and then select your cast? Or do you look at the people you want to photograph and find an image that suits their person? In this case, Sue decided on the latter. Photographers, in my experience, tend to shy away from being the subject, but apparently Ms. Bryce had no problems getting these amazing ladies to pose for her.
Anybody's Game
Photographers think up projects like these all the time, but hardly ever follow through for a variety of reasons. I know from personal experience that for every project I've done for myself there were at least fifteen more that I didn't pursue. Not only is it a great way to practice and expand the craft, but with the right amount of exposure, it could open the doors to other jobs. This project for Sue landed her a campaign with Animoto using the images from the shoot.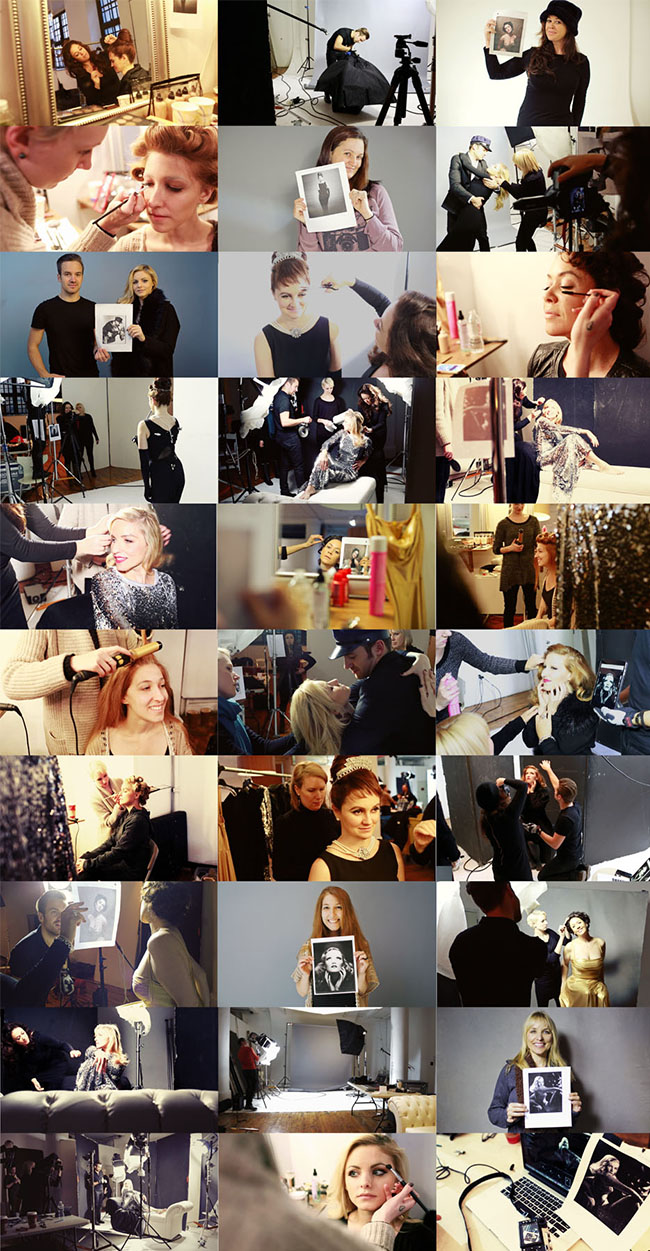 Now you might say that "..well it's Sue Bryce" and anything she does is accepted by her audience as successful. But let's try to remember that we all start from somewhere. Sue suggests a making a behind the scenes video to highlight your work and stand out. To prove that you don't need full videography skills to come up with something cool she shares the Vimeo clip below created by fellow photographer (and non-videographer) Nikki Closser. Passion, drive and lots of practice will lead to success. And so will good presentation.
You can see more of Sue's work on her website.
CREDITS: All photographs by Sue Bryce are copyrighted and have been used with permission for SLR Lounge. Do not copy, modify or re-post this article or images without express permission from SLR Lounge and the artist.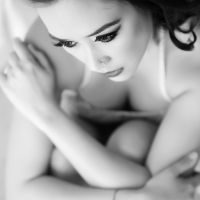 Michelle Ford
Michelle is a Southern California Portrait and Wedding Photographer. When she's not geeking out with a camera she's nerding out in her IT world. All other moments in the day are spent with her two wonderful children. See her work on
The COCO Gallery
check out her blog at
frexNgrin