As thrilling as a perfectly-timed and well-executed storm photo can be, it's hard to match thousands of them combined into a 4k time-lapse. Nature time-lapses can be stunning even without mixing in gurgling cloudscapes, barrages of lighting, and stampeding dust clouds, so one might imagine that a photographer dedicated to hunting the American Southwest's annual monsoon could deliver something genuinely jaw-dropping.
Photographer Mike Olbinski, tagline: "just your typical storm chasing wedding photographer," has done just that. Family in tow, he traversed a collective 13,000 miles between California and New Mexico with a majority of time spent in Arizona. About 110,000 frames went into the production, an estimated half making it into the final cut. 
The result is something well worth the extensive time and energy expended. The eight-minute Monsoon IV is a gripping, fascinating journey through the extreme weather that occurs every year in the Southwest. Swirling rainstorms dump buckets on the dry earth, which in turn kicks up massive dust storms known meteorologically as 'haboobs,' a word originating in the Middle East. Impressive lightning storms accompany all of this, and even the occasional rainbow peeks through.
Olbinski's willingness to endure the elements for the benefit of those of us who get to enjoy the spectacular display from our homes is much appreciated. As the winter doldrums begin to hit many of us, this gorgeous time-lapse is a welcome escape.
GEAR USED
Two Canon 5DS R's
Canon 11-24mm
Canon 35mm
Canon 50mm
Canon 135mm
Sigma Art 50mm
If you enjoy this time-lapse, Mike Olbinski's Vimeo page is worth a look, as he's made quite a few more recognition-acheiving time-lapses.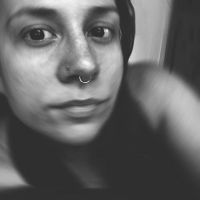 Holly Roa
Seattle based photographer with a side of videography, specializing in work involving animals, but basically a Jill of all trades. Instagram:
@HJRphotos