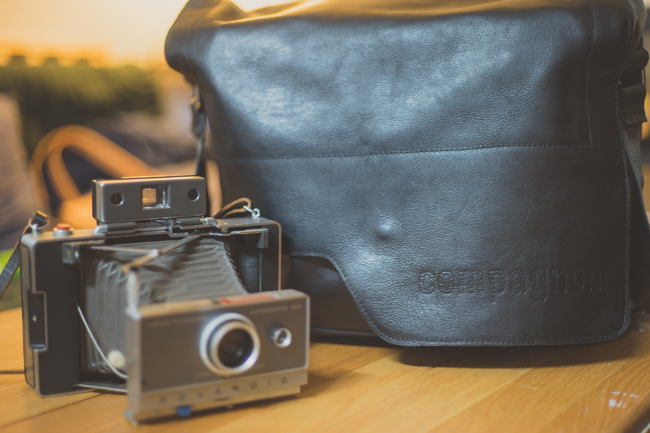 Do you remember your first camera bag? Mine was this hideous mustard brown bag from the 1970s that I found at a flea mark for $20. I didn't care at the time how it looked (or smelled); I was new to the world of DSLRs and needed something functional. Over the years, my taste changed, and I began to value aesthetics over functionality. Half a dozen cameras and twice as many bags later, I think I finally found something that works for me.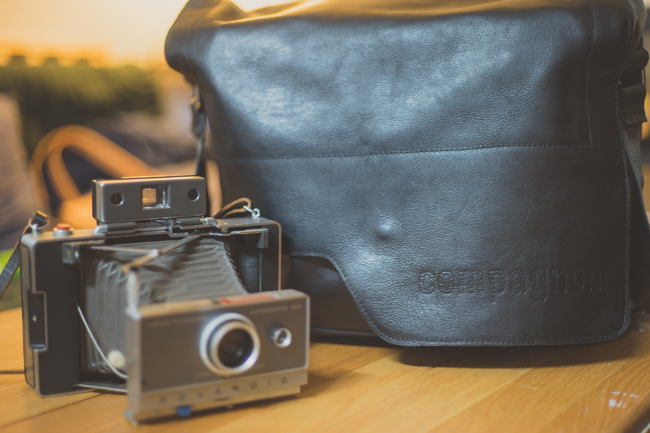 There seemed to be a trend when I was deciding on a new camera bag: either it was highly fashionable and somewhat functional, or it was highly functional and not very good looking. It was a challenge to find a mix of form and functionality, especially considering the vast combinations of waxed canvas, leather, and nylon; enough choices to make your head explode.
Bag reviews, I feel, are something of a black sheep in the photography world. Reviews are supposed to be objective and tell the facts and performance of a subject (performance that can be quantified and organized in charts). Arguments can be had between which lens has higher resolution and sharpness, like the Canon 85mm f/1.2 L or the Nikon 85mm f/1.4 G. Reviewers can compare a Canon 5D III to a Nikon D810 and see which performs better because there are statistical facts to support the results. Bags, on the other hand, are like photography itself, it is a matter of opinion and taste.
Cousins Vitalis and Valentin founded Compagnon because they could not find a specific bag that matched their standards or tastes. This German duo blends style and function in a series of unique products, each with its own character and purpose. For about two months now, I have been using their "Messenger," taking it through its paces (from family functions to European sightseeing), and it has not left me wanting.
The Messenger was my main carry-on a recent trip to Greece. I carried my gear in the satchel across the Peloponnese for eight days; half of which was in inclement weather. The Messenger not only performed like a champion: keeping my gear dry and safe when traveling, the rain also was not absorbed by the leather ( it did not ruin the shine nor leave water spots).
As with any new leather product, the bag was a bit stiff right out of the box. The main flap would not fully bend backward, and the zippers didn't seem oiled. The one main issue I did have was the tightness of the leather. It was noticeable enough where I couldn't use one or two pockets for a few days. But with use, the bag began to open up and become flexible. Two months of uses and all the issues disappeared. Given time, this is definitely a product that will improve with age.

It is difficult to distinguish design from features in a review. Anything a product features is usually part of the design. The idea to carry your gear incognito always enticed me. One feature that I look for in my main carry is the ability to blend in and be unnoticed. I love that idea of a camera bag that doesn't broadcast: "Hundreds of Dollars of Equipment Right Here!" High-end bags like the ones made by ONA, Wotancraft, and Kelly Moore try to mask that they are carrying expensive gear, but it feels like the deception ends up making it more obvious. Compagnon made their bag so inconspicuous that a museum attendant almost misplaced mine in a cloak room.

This satchel may look unobtrusive, but it is made out of vegetable tanned buffalo leather with the inner padding covered in a soft Velcro material. I don't typically like Velcro in bags; it can be tacky. The traditional tearing sound can be disruptive and annoying, but the Messenger has an almost plush Velcro material that is soft to the touch. When moving the dividers to re-situate my gear, the sound is dampened and far less obnoxious.
The Messenger was designed to hold an arsenal of gear in mind: a full frame SLR body with attached 24-70mm f/2.8, a 70-200mm f/2.8, a Speedlight, 15" Macbook, iPad mini, with other various pockets for keys and lens caps. I found the lens cap pocket particularly useful for holding my passport or a small Moleskine for quick access. The front flap zips down, ideal if you stack lenses as you don't have to remove anything to get to the bottom of the bag.
There are subtle details I enjoyed like the zipper pulls that are tied then sewn along the length, removable shoulder pad on the dual layer strap, and that it even has a leather tab to cinch back your laptop pocket from the main body.  I found the five metal feet on the bottom added another layer of character and function (to protect the bag when placed or dragged along the various terrains).

Price is always a factor when it comes to camera bags. There are hundreds of offerings and DIY options that it can make it difficult to justify a luxury bag. A higher price tag doesn't always mean better quality; sometimes you're just paying for a name. That's not the case here. At around $425 (€379), is The Messenger justified for its price? In my opinion, yes. There is nothing else like this on the market. For the price of a Nikon 50mm f/1.4 AF-S, the combination of quality and character, will not be found anywhere else.
I have owned many camera bags over the years and have come a long way from that flea market find. Overall, I am ecstatic with the Messenger. It is the bag for serious events where it can match my attire and give me a professional look.
If you are interested, you can pick up the Messenger from B&H here. They also offer a smaller messenger for the mirrorless crowd. You can read more about them on their website here.
Justin Heyes
Justin Heyes wants to live in a world where we have near misses and absolute hits; great love and small disasters. Starting his career as a gaffer, he has done work for QVC and The Rachel Ray Show, but quickly fell in love with photography. When he's not building arcade machines, you can find him at local flea markets or attending car shows. Explore his photographic endeavors
here
. Website:
Justin Heyes
Instagram:
@jheyesphoto