What are the most unbearable aspects of a poor video? Each to his own, but crap sound and shaky footage are typically atop that list as the cardinal sins. 10 years ago the average photographer wouldn't give a stuff about learning how to manage these things because it wasn't considered our foray, but it is now. Without preaching, photographers must learn video today to remain relevant and on a whole we are. Now it's just a matter of making it good.
When it comes to inspiration to incite self-education in videography there are few like Brandon Li, who has a flair for the current, is modern and raw in a sort of Michael Mann kind of way, and succinct in instruction. There's no 'fannying about', and his latest video is one we can all keep in our back pockets. It's about gimbal movements – basic principles and best practices.
Gear Used:
Sony a6500
Zhiyun Crane V2
Zhiyun Smooth 3
Sony E PZ 18-105mm F4 G OSS
The gimbal is the mainstay of the modern videographer and is the first line of defense against shaky footage with no cinematic merit, but even as advanced and effective as they are, they aren't set-it-and-forget-it pieces of kit; it's only with proper utilization that their full benefit can be realized and this is what Li addresses here. Brandon goes over 5 primary ways he uses a gimbal (not exactly specific to the model) and has accompanying footage to demonstrate each clearly.. Along the way he advises on technique, how to handle, and perhaps so welcomed is the fact he states clearly that you still need to practice and know your gimbal to get the kind of footage you want.
Perhaps one of the more unique things about this video is that Brandon is quite known for his footage and often when viewing the type someone could be fooled into thinking it's just a matter of holding and moving, but the video does a good job of showing all the awkward body movements you'll often find videographers in to get their shot. A simple matter? Sure, but it helps to know that when you are filming that it's not just you who looks a bit odd whilst doing it; it's standard.
Check it out, and more from Brandon on his site and a sample video of his below: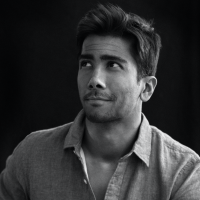 Kishore Sawh
A photographer and writer based in Miami, he can often be found at dog parks, and airports in London and Toronto. He is also a tremendous fan of flossing and the happiest guy around when the company's good.