If you've ever bought a house with a pool or installed one, you'll know that there is a one-upmanship in the world of pool owners that would leave a school boy breathless. Your pool has to be larger, deeper, warmer, more strewn with nubile floss-wearers, and more Bahamas blue than the rest. But it would seem pale in comparison these days to the one-upmanship in Cloud-dom. And Amazon has, predictably, just dropped a trump card.
You may or may not be aware that Amazon holds ownership of the servers for all the primary data storage companies including Dropbox. That's right, they use Amazon servers to run their businesses, which means Amazon was always holding the strategic ace, and has now decided to use it by introducing two new offers for cloud storage that are hard to refuse, and entice you to try it with a free 3 months to begin regardless of which plan you choose. They are as follows:
Unlimited Photos Plan (free 3-month trial, then $11.99 per year—equivalent of less than $1 per month): Store an infinite number of photos in Cloud Drive without worrying about taking up space on phones, cameras, or other devices. Customers can upload existing collections and store all future photos taken. This plan also includes 5 GB of additional storage for videos or other documents and files.
Unlimited Everything Plan (free 3-month trial, then $59.99 per year—equivalent of less than $5 per month): Store an infinite number of new and existing photos, videos, files, documents, movies, and music in Cloud Drive.
As of November, Amazon Prime customers were afforded the free unlimited photo storage, and now it's offered for about $1 a month. Those same Prime members and Fire Device users can log in and sign up for the Unlimited Everything storage to store all their file types.
In regards to affordability, this has to be about the best deal around for cloud storage, and with a company as solid as Amazon, that's hugely attractive. For example, 1TB with Dropbox is currently $99 a year, so not only is Amazon's new offer cheaper, but they've removed the cap.
One concern for those in our field is that we use a parade of different file types through our processes, with various cameras and brands having rather specific types, but so far, it appears this new service will accept most RAW formats, Nikon's NEF, Canon's CR2, Sony's ARW, and Adobe's DNG types, in addition to the standard JPEG. Plainly, this is brilliant.
You can get more details in the press release and jump on this at the Amazon Cloud site.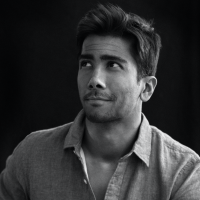 Kishore Sawh
A photographer and writer based in Miami, he can often be found at dog parks, and airports in London and Toronto. He is also a tremendous fan of flossing and the happiest guy around when the company's good.