Our daily movements are governed by this sort of abstract idea of 'time', which may be why there's something inherently intriguing and satisfying about watching a piece of footage speed it up and bend days into minutes. And it's been that way since we first saw the timelapse of a blossoming flower in a classroom in gradeschool.
The thing is, timelapses of late seem to have also had a fundamental shift – to be bolder, shocking, and dare I say, frantic.
Maybe it's partially due to how much more capable consumer camera and computer equipment was becoming, and photographers were just pushing boundaries because they could, but hopefully we are at a point where we can step back and consider if we should. There was this new breed of photographers who were altering what we thought timelapses had to be, and inspiring us; Guys like Rob Whitworth, and Mike Olbinski, who do things that make you in awe of their skill and vision, but sometimes it's nice to cease being frantic, and be at peace. The timelapse herein by Florian Nick seems to subscribe to that.
Not as technically demanding or assaulting on the senses, ALIVE is this German filmmaker's ode to mother nature; not to her ferocious power, but to her soothing beauty, and shot throughout Alberta and British Columbia, Canada.
Armed with a Sony A7SII and a handful of lenses, the 149 timelapse shots were the result of months of planning and execution in some of the most beautiful and soul-finding locations in North America. There's not much else to say, other than sit back, with volume up, and enjoy.
Gear List:
Sony Alpha 7S Mark II
Canon EF 16-35mm f/4L IS USM
Rokinon 14mm f/2.8
SMC Pentax-M 50mm f1.7
SMC Pentax-M 100mm f2.8
Sigma Mount Converter MC-11
Timelapse Gear:
eMotimo spectrum ST4 motion control system
iFootage Shark Slider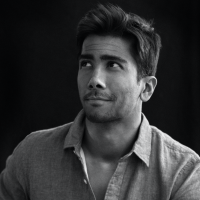 Kishore Sawh
A photographer and writer based in Miami, he can often be found at dog parks, and airports in London and Toronto. He is also a tremendous fan of flossing and the happiest guy around when the company's good.