Along with the release of Photoshop CS6 today, Adobe Camera Raw 7.1 release candidate is also available to download from Adobe Labs.
Camera Raw 7.1 adds support for the following cameras:
Canon EOS 1D X
Canon EOS 5D Mark III
Canon EOS 60Da
Canon PowerShot G1 X
Fuji FinePix F505EXR
Fuji FinePix F605EXR
Fuji FinePix F770EXR
Fuji FinePix F775EXR
Fuji FinePix HS30EXR
Fuji FinePix HS33EXR
Nikon D4
Nikon D800
Nikon D800E
Olympus OM-D E-M5
Panasonic Lumix DMC-GF5
Pentax K-01
RICOH LENS A16 24-85mm F3.5-5.5
Samsung NX20
Samsung NX210
Samsung NX1000
Sony Alpha NEX-VG20
Sony SLT-A57
Additionally, Camera Raw 7.1 has added new features and fixed several issues:
ACR 7.1 adds new Defringe controls to help address chromatic aberration. Defringe is available as part of the Lens Correction panel.
Camera Raw can also now read 16-bit, 24-bit, and 32-bit HDR files. Supported HDR formats are TIFF and DNG.
Keyboard shortcuts for the point curve channel on Windows were not functional.
Local corrections are not refreshing after applying lens corrections. This occurs on both TIFF and JPEG files with noise reduction disabled.
Point curve adjustments made to a single R,G, or B channels in the Tone Curve tab can be reset a channel curve is adjusted.
Photoshop CS5 and Bridge show different values for the image resolution in certain images. Photoshop and Bridge are not changing the image resolution, but displaying different values.
Applying keywords to multiple files can sometimes cause errors when writing the keyword metadata to file. This can occur when the "Save Image Settings in" preference within Camera Raw is set to the Camera Raw database.
Finally, here are some new lens profile supports:
Canon EF 35mm f/2 (Canon)
Tokina AT-X 107 AF DX Fish-Eye 10-17mm f/3.5-4.5 (Canon)
Nikon AF Micro-Nikkor 60mm f/2.8D (Nikon)
Nikon AF-S Micro Nikkor 60mm f/2.8G ED (Nikon)
Tokina AT-X 107 AF DX Fish-Eye 10-17mm f/3.5-4.5 (Nikon)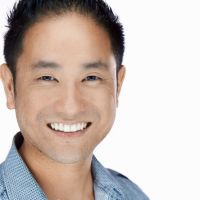 fotosiamo
Joe is a fashion and commercial photographer based in Los Angeles, CA. He blends creativity and edge with a strong style of lighting and emotion in his photographs.