Once upon a time Flickr was the dominant force when it came to all things related to photo sharing. Since its inception in 2004, the social networking platform has seen its fair share of ups and downs and its fading presence had many questioning if it had met its doom. Well, not if SmugMug has anything to say about it.
"Flickr is an amazing community, full of some of the world's most passionate photographers. It's a fantastic product and a beloved brand, supplying tens of billions of photos to hundreds of millions of people around the world. Flickr has survived through think and thin and is core to the entire fabric of the Internet." – Don MacAskill, SmugMug CEO
In its heyday Flickr served an integral role in bringing photographers together and resulted in millions of budding friendships around the world. Although competing social networks such as Instagram and Facebook attracted some of its user base, Flickr has maintained one of the most loyal of followings to date.
In its most recent acquirement, SmugMug aims to revive the original photo-sharing pioneer and maintain Flickr as an independent community of both amateur and professional photographers. SmugMug will continue to function and operate as the same beloved website and portfolio platform that has won the hearts of millions of photographers.
[REWIND: An Inside Look at 'Format' As A Website & Portfolio Platform For Photographers]
This acquisition is a very promising venture as the family-run SmugMug is establishing its own rules and has never taken a dime from outside investors since it was founded in 2002.
"It sounds silly for the CEO to not totally know what he's going to do, but we haven't built SmugMug on a master plan either. We try to listen to our customers and when enough of them also for something that's important to them or to the community, we go and build it." – Don MacAskill, SmugMug CEO
Concrete details have not been hashed out, although this news is exciting for photographers.  The future is looking as though these two platforms are indeed better together. There is also an FAQ that describes the goal for the combining of forces in the coming months.
Via: USA Today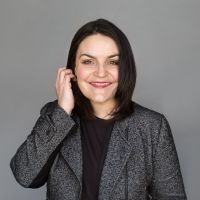 Brittany Smith
Brittany is a fashion and beauty photographer who works between NYC, Montana and LA. She photographs the way she has always wanted to feel and believes in the power of raw simplicity. When not behind a camera she can usually be found at a local coffeeshop, teaching fitness classes at the YMCA, or baking something fabulous in the kitchen. Instagram: @brittanysmithphoto