Gear List
Aperture: 3.5 Shutter: 1000 ISO:100
Around fifty jostling tourists
How I Shot It
It is not every day that I find myself holding near to a thousand pounds worth of equipment over the slow moving waters of the River Thames. I had been meaning to take this shot for a long time but had never got around to doing so.
I recently purchased the Sigma 10-2omm f/3.5 wide angle lens and arranged a free weekend to make use of it. After walking past The Shard and City Hall on the south bank, I decided to try out the panoramic from Tower Bridge.
Walking to the exact point where the two suspension roads met, I took out my camera and had a brief moment of hesitation. I had forgotten my camera strap. This would not have been a problem if it were not for the many jostling tourists pushing past me at the time. I feared one overenthusiastic jostle would send my camera to a watery grave.
Throwing caution to the wind, (and hopefully, not the camera), I took a meter reading from the center of the planned panoramic. For once it was a bright sunny day. Switching to manual mode, I entered those settings, turned the camera on its side for a deeper panoramic and fired off around seven shots. I bundled the camera back into my bag and headed home.
Post Processing
All seven shots were processed in Lightroom 5. The first thing to do was add the lens profile correction for the Sigma 10-20mm f/3.5.
After stitching in Photoshop:
Clarity was near to 100 to bring out detail in the water, windows and the clouds.
Vibrancy was increased as I thought the sky was a little lacking.
Cropping out the left and right a little for balance in the composition.
The result looked a little bland and needed a bit more doing to it. I thought about adding some textures and filters and ended up with four that made a big difference.
Cloud Layer
I added 05-slrlounge-blends-paper-textures-0006 from the SLR Lounge Textures set as a new layer. I added a little Gaussian blur and the Radial – Zoom filter from the left hand side. Opacity set at 30%/Overlay. This added more detail into the clouds and suggested volumetric light from the Sun.
Sun Layer
The sun layer was a standard lens flare filter, again from the left to include the presence of the Sun in the shot. The Gradient mask ensures the lens flare recedes to the right. Opacity was 65%/Screen.
Haze Layer
This layer added a bit of scratch to the shot. This used a combination of 04-slrlounge-effects-paper-textures-0046, Gaussian blur and a slight Radial – Zoom filter. This layer was at 37%/Vivid Light.
Distance Clouds Layer
The final layer attempted to add a bit of depth to compliment the receding line of the river towards the west. I used 05-slrlounge-blends-paper-textures-0008 for this. Radial –Zoom was added to created streaks and Opacity was set at 54%/Soft light. I added a layer mask to remove some of the streaks from the clouds on the right hand side.
Finishing Touches
I used two presets from the SLR Lounge Preset System. 72b. Radial – Light and 12b. Medium Edge Softening to round it all off.
The Final Image
Conclusion
This could have ended up as the most expensive shot I have created. Luckily that was not the case and this is currently one of the best shots I have produced.
From now on I will not consider a shot completed without adding at least one texture to see how it would look!
You can check out the rest of my work on Flickr.
**Join our SLR Lounge Textures and Presets group on Facebook and share your favorite images and recipes**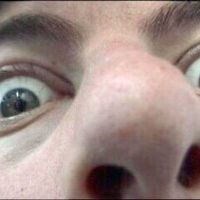 Jon Ellis
Jon has been studying photography for about three years now. He started with a Panasonic FZ45 and upgraded to a Canon 550d six months later. Jon lives and works in London, which gives him great photographic opportunities for live events, architecture and urban exploration. You can check out more of Jon's work on his
websiter
.