You've seen the billboards, the magazine covers, the commercials that claim to be 'shot on iPhone,' but when you tried to replicate the results, your creations fell short. Don't feel bad – many of those stunning shots were made USING an iPhone, but not ONLY an iPhone. Of course, great shots can be made without any add-ons, but to really go the extra mile and make those professional-looking results, you'll need to get more in-depth with your accessories and know-how.
Here's how, from YouTuber Marques Brownlee:
Some of the things used to dazzle potential smartphone buyers are fairly unattainable for those of us without access to some serious cinema equipment, the likes of which seem more likely paired with an ARRI or a RED. But, there are some great options to step your smartphone-ography up that aren't exactly 'cheap,' but a dedicated smartphone photographer would appreciate the added quality and production value for their work.
Lenses
There's a slew of add-on lenses out there for smartphones, and it can be tough to choose one to suit your needs and budget. While Moment lenses aren't precisely an inexpensive option, they are considered by many to be the best option out there. There are four choices currently – Tele, Wide, Macro, and Superfish. The newest versions will set you back from $89 – $99 each, so, while they aren't bargain-priced, they aren't out of reach for most people who really want one.
Gimbals
For video, DJI makes a great smartphone gimbal – the Osmo Mobile. Mount your smartphone on the Osmo and enjoy silky smooth movement as you walk around with it. It turns steps into glides as far as the viewer is concerned. At $299, again they aren't cheap. But, the results are real and if you're using your smartphone as a video camera for any serious type of production, even if it's just your YouTube channel, the added production value is easily worth the cost.
Since smartphones are, by their very description and nature, mobile devices designed to be carried discreetly everywhere their owner goes, they can be a truly viable creative tool. Technology today is so good that it is possible to use 4k video shot on a smartphone in a production alongside footage captured on DSLR or mirrorless cameras without viewers noticing a difference. And with the iPhone 7 Plus's portrait mode, web resolution photos can be indistinguishable from DSLR shots, especially when viewed on a smartphone as so many images are consumed.
However, according to Marques, if you want to use Moment lenses with a gimbal, the Osmo can't quite do that job. The Moment lenses add too much weight for the gimbal that is designed specifically for smartphones. For that, there is the Zhuiyen Tech Crane with an adapter for mounting smartphones. But, now we're getting up there in price. This one is more than $600, so it's in the territory for those who are interested in using smartphone video for commercial purchases, or who are hobbyists with plenty of spare cash and a desire for the utmost in quality.
Not really mentioned in the video, but what apps you use an make a big difference. We are big advocates of Cortex Cam for stills and for video you'd be hard pressed to find anything better than Filmic Pro. Check out the article below for a review of Cortex and the video below which used Filmic Pro.
If you're an avid smartphone photographer/videographer, show us what you've made in our SLR Lounge Facebook group and let us know what you're using!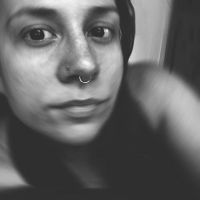 Holly Roa
Seattle based photographer with a side of videography, specializing in work involving animals, but basically a Jill of all trades. Instagram:
@HJRphotos