As someone who knows absolutely nothing (zilch, zero, nada) about food photography, I've really been looking forward to watching, and reviewing, the Pro Epic Burger Food Photography Tutorial video by Phlearn, in hopes of picking up a few new commercial photography skills.
This tutorial was totally comprehensive, covering the entire process of creating an epic food shot like this one. Starting with the concept, food prep, styling by a professional food stylist (and why you need one), and the day-long studio shoot, followed by the compositing and retouching. Watching it, I felt like a fly on the wall with an all access pass to how the seasoned pros create amazing food photos.
The interview with commercial food stylist Mary Valentin was fascinating. She talks about how she got her start in the industry, and how one might go about pursuing a career in food styling. Acclaimed food and beverage photographer, Rob Grimm, explains his process during the shoot, and while he has an amazing pro lighting set up, he also offers tips for creating great lighting for food photography on a budget. He was candid on the set, and fun to watch.
I don't have much experience photographing food, aside from the occasional table shot at a wedding or event, but I do have extensive Photoshop compositing experience. I was surprised by how much compositing was used for this shot. I'm not sure if it's a common practice in food photography, or just in cases like this "epic" burger shot, but after watching this I can totally see why you might need to do some compositing to get the details of a food shot just right.
Aaron at Phlearn, walks the you through the retouching process step-by-step. Most of the techniques he used were familiar to me (this is an intermediate level tutorial), but I did learn some new techniques specific to food photography retouching. How to add shine to that burger, how to selectively correct the color on different elements of the burger and choose a complementary color for the background to really make the food "pop" were some that stood out to me.
[RELATED: Check out Photography 101 and Photography 201 by Phlearn]


Aaron mentions that if you're OCD about little details, food photography might be for you – I think I may have found my true career path here. I somehow doubt there's much call for commercial food photography here in Spokane, but if the opportunity ever arises, I feel like I have some great skills under my belt to take on a food photography job with confidence.
It looks like Phlearn Pro Epic Burger is on sale now for $24.99, which is a total steal for all the techniques and tips packed into these videos. Check it out by clicking here. Warning! This tutorial might make you ravenously hungry…
If you're interested in food photography, check out the many articles and tutorials we have available on the subject here at SLR Lounge. Click here to read more.
CREDITS: Photographs by Phlearn are copyrighted and have been used with permission for SLR Lounge. Do not copy, modify or re-post this article or images without express permission from SLR Lounge and the artist.
[Rewind: Food Photography EBook Review]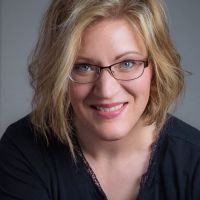 Tanya Goodall Smith
Tanya is the owner of WorkStory Branding Photography in Spokane, WA. Businesses hire her to create story-telling content that sells their high end products and services. She also teachings photographers her unique business model for making serious money as a corporate and personal branding photographer. Find her at
workstoryphotography.com
and
workstoryeducation.com