The 2016 MacBook Pro line has some of the fewest ports of any laptop to date, in number and variation of type. Apple's notion of making everything wireless will not happen instantaneously and the market will need time to adapt or reject that idea.  In the meantime, OWC presents an intriguing solution for users who have many peripheral machines and accessories: the Thunderbolt 3 Dock.
Expanding off of the USB-C port that Apple offers, the dock facilitates:
13-port board -with 40Gb/s throughput (over all ports)
5 USV 3.1 ports (two of which are USB Type-A ports that provide fast mobile device charging)
FireWire 800
SD card reader
Gigabit Ethernet
Analog audio
mini DisplayPort
S/PDIF digital audio
2 Thunderbolt 3 (USB-C ports) — one of which plugs the dock in and the other, which can be daisy-chained to up to 5 Thunderbolt  3 devices
An interesting fact of the design is that the AC power supply not only allows all peripherals plugged in to have constant power (instead of powering off when your laptop does), but it also provides power to the laptop: 61W for the 13-inch and 87W for the 15-inch. Results may need testing to see an exact benefit, but in terms of mobile devices, external storage, high-resolution monitors, and any sort of wired network, the AC power from the dock is sufficient.
It is to be noted that the wide port selection comes at a cost of portability. Although compact, the dock is no thumb drive, especially with an AC power. As opposed to mobile workflow, the dock seems like it would be great to leave at a desk, leaving access to all work peripherals as simple as plugging in one Thunderbolt cable.
The OWC Thunderbolt 3 Dock is currently available for pre-order at MacSales and other authorized resellers. Deliveries of the dock will begin in February 2017.
The pre-order price is $279.99 and it ships with a .5 meter Thunderbolt 3 cable, valued at $24.95.
In terms of providing a product where there is a demand, OWC definitely delivers considering there are many who have complained about the lack of ports on the new MacBooks. However, is the price-point worth it? Let us know your thoughts below.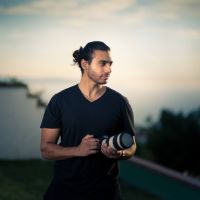 Bilal Akhtar
Bilal Akhtar is a 27-year-old LA native, who, when not taking photos, is using music, photography, and storytelling to create elemental art: www.instagram.com/theelementalarts To see his work, visit his commercial and wedding portfolios: | https://bilal.myportfolio.com | www.momentsbybilal.com | www.instagram.com/momentsbybilal www.facebook.com/momentsbybilal