If you're reading this you're aware that in our field, gear matters, and you'd have to have a bank balance bigger than your bank account number for you to acquire all you likely would want when the whim takes you. However, if you keep your ear to the ground like we do, you come about the best photography deals currently on the market, and within our Deal Dashes, we share them with you:
Many of the camera and lens deals below will expire soon.
*Right now, in addition to the instant rebates on the D810, D750, and D610 (that are up to $500 off list) there is a promotion starting today that would include the designated battery grip for those cameras, and spare battery. Those battery grips alone can be north of $350, so in the case of the D810, you're looking at around a $900 dollar savings.
NIKON
The D810 is one of the most accomplished cameras to come to market in recent memory, with wide adoption from wedding photographers, fashion photographers, portrait shooters, architectural and the rest. There's a reason for that: With 36MP, no optical low pass filter, 51 point AF system and in a robust body, competitively priced, it's now an industry staple for many. You can see our full review here, and right now you can score one for $500 off dropping the price from $3,296 to $2,796, plus an official Nikon MB-D12 battery grip and battery (approx.  $400 value). It's the largest savings we've seen on the D810 to-date. Get it here.
D750
This is the jackknife DSLR at the moment and the one I found almost no fault in when reviewing it (full review here). With its 24MP sensor, low light capability, extended exposure comp, speed, and video capability it made you stop to wonder if you really needed a D810, and if you didn't need the extra resolution, this was your answer. Typically $2,296, it's currently going for $1,996 for a $300 break in price, and now you get the Nikon MB-D16 battery grip and battery also (approx.  $400 value). Get it here.
The Nikon D610 is the Nikon 'entry' full frame camera, and has been one of the best buys for those wanting to get into full frame since its release. It is, in fact, my day-to-day workhorse of choice, and despite the agility and speed advantages of its big brother, the D750, the D610 remains a staple for many pro photographers. Currently listed at $1,296, a cool $700 less than standard list price, it's an exceptional buy – made even more so that you get the MB-D14 battery grip and battery ($250 value) with purchase. You can see our full review here, and now get yours here.
The Nikon D5000 sparked a bit of a small revolution because the series was so small, and so capable, and adopted much from its much larger more expensive brothers. The D5300 is a highly capable camera, and the series is one we refer to in our Photography 101 workshops because they are so good, and for so little. With 39 AF points, 24MP CMOS sensor, built-in Wi-Fi and GPS, no optical low pass filter, and 1080p video at 60fps, it's impressive. Typically listed at $1,096, it can be had right now for only $796, shaving $300 off the list. Get it here.
Samsung SSDS
When the Samsung T1 arrived last year we were all impressed, and Pye and myself both adopted them into our arsenal and workflow. The size was astonishing, the performance equally so, and for the price, it was hard to ignore. Samsung released the T3 as the next step in the evolution, and now you can get certain T3s for less than their comparable capacity T1s. The 500 GB T3 is now $179 and the 250GB T3 for $99. I use mine almost daily and perfect for moving around, traveling, and managing Lightroom catalogues on multiple devices. Check out our review of the T1, and get yours here.
If you're a Lightroom user, and if you haven't tried it already, adopting SSDs into your workflow are among the few things you can do to give LR a little kick. I typically use different catalogues for each shoot, and whatever current files (LRCAT) I am working on  I will keep on a dedicated SSD, typically a 250GB Samsung 850 EVO. They are fast, reliable, and surprisingly robust – I know from dropping mine numerous times. Right now you can get a 500GB EVO for $149 and a 250GB for $86. If you're curious about enclosures for these drives and how to implement a set-up, check out this article.
MEMORY CARDS
SanDisk ExtremePRO CompactFlash Cards (up to 160MB/sec Transfer Speed, RTL AM (VPG-65))
16GB $32.95
64GB $82.95
256GB $299.95
SanDisk ExtremePRO UHS II SDHC Memory Cards (250MB/s Write Speed, UHS Speed Class 3 (U3) enabled)
32GB $59.95
64GB $99.95
Lexar Professional 1000x Class 10 UHS-II (U3) microSDHC/SDXC Memory Cards (Up to 150MB/s Read Speed)
32GB $19.95:
64GB $39.95
128GB $89.95
Datacolor Calibration
We've stressed that if you are going to work in any form of professional capacity, you must have color/calibration continuity throughout the process, and some of the best tools with which to assist in this are from Datacolor. You can manage color from capture all the way to print, and right now Datacolor's latest slew of products are on sale for the next 2 weeks.
You can get the Datacolor Spyder5Studio (see our review of that system here) for $100 off, and if you don't want to go 'whole hog' there's the Spyder5Elite for $50 off list. Find the Spyder5Studio here, and Sypder5Elite here.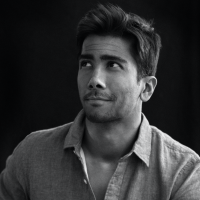 Kishore Sawh
A photographer and writer based in Miami, he can often be found at dog parks, and airports in London and Toronto. He is also a tremendous fan of flossing and the happiest guy around when the company's good.