If you listen to the boffins that come up with statistics, and with them instill in us fear of anyone with a beard, 4oz bottles of liquid, and body scanners, you'll dread flying. Not me though, I love flying, and I do it a lot. Not on Air France, of course, which is always coming up with new and exciting ways to die in an aeroplane, but aviation for me, is an obsession. There are few things I enjoy more than settling in with a good book or album that promises to turn the fat 9 hours leg from Miami to London into a dainty little ankle.
And this is despite the fact the boffins try to convince us all that on any long haul flight you'll die of either deep vein thrombosis or develop cancer caused by aluminium of the aircraft reacting with radiation in the upper atmosphere. Bah, most of us don't spend enough time at altitude for any of that. More of a concern for me and you though, are rising baggage costs with little explanation, and now the proposed reduction of the maximum size of carry-on baggage by the International Air Transport Association (IATA).
"Whatever Bourdain, this isn't a travel blog," I can hear some of you saying, and too right you are. But this will have some significant impact for many of us. The internet is awash with videos of baggage handlers mishandling our luggage, and we don't even need the videos to know it happens, just look out your window on the next flight. I, for one, refuse to put any but the least important and most durable pieces of photography equipment in checked baggage, for fear that parting with my gear will lead to bitter sorrow and insurance claims, and my arrest for mercilessly insulting some airline employee's mother.
An "IATA Cabin OK" logo to signify to airline staff that a bag meets the agreed size guidelines has been developed. A number of major international airlines have signaled their interest to join the initiative and will soon be introducing the guidelines into their operations. The development of an agreed optimal cabin bag size will bring common sense and order to the problem of differing sizes for carry-on bags. We know the current situation can be frustrating for passengers. This work will help to iron out inconsistencies and lead to an improved passenger experience," said Tom Windmuller, IATA's Senior Vice President for Airport, Passenger, Cargo and Security
But if the proposal at the AGM in Miami by the IATA to reduce maximum baggage size by 21% becomes widely adopted and their suggestion becomes a government mandate, many of our camera gear bags that are currently legal, will no longer be legal as carry-on. So that means buying new bags, which isn't cheap, and more worryingly, not all of our gear may be able to accompany us inside the cabin.
According to the IATA, the idea is to optimize the accommodation of carry-on luggage, which is something airlines struggle with. Larger flights typically see a sizable percentage of passengers required to check their carry-ons due to lack of space. So it's largely a push for the Cabin Bag Initiative called 'Cabin OK' which intends to standardize carry-on luggage, so no one has to check their carry-ons.
The hope is that Cabin OK will mean faster turnarounds for airlines since they won't have to move any carry-ons to the hold, and all gate staff will be able to quickly determine which bags will work or not. Then, that passenger satisfaction will increase due to smaller bag sizes and less likelihood of having a bag moved to the hold, and not having to worry about a variance between accepted sizes between airlines. Furthermore, that luggage manufacturers will be able to create Cabin OK-compliant bags. A boon for luggage manufacturers…
This does nothing for those who travel with 'precious' cargo, and this issue doesn't seem to have been addressed thus far.
So what are the new sizes? 21.5 x 13.5 x 7.5 inches, or 55 x 35 x 20 cm. How different is that from what airlines offer now? Well, British Airways goes by 22 inches x 18 inches x 10 inches, and American Airlines 22 x 14 x 9. So it's going to be a downgrade for most airlines. However, some airlines have already opted to adopt the new guidelines, such as: Avianca, Azul, Cathay Pacific, Air China, China Southern, Emirates, Lufthansa and Qatar Airways. I'm actually quite surprised Emirates and Cathay Pacific have done so given their service orientation.
There you have it. Keep up-to-date with the airlines you'll be travelling with soon so you don't get to the gate and have to part ways with your gear, and your sanity.
Source: IATA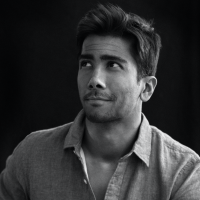 Kishore Sawh
A photographer and writer based in Miami, he can often be found at dog parks, and airports in London and Toronto. He is also a tremendous fan of flossing and the happiest guy around when the company's good.