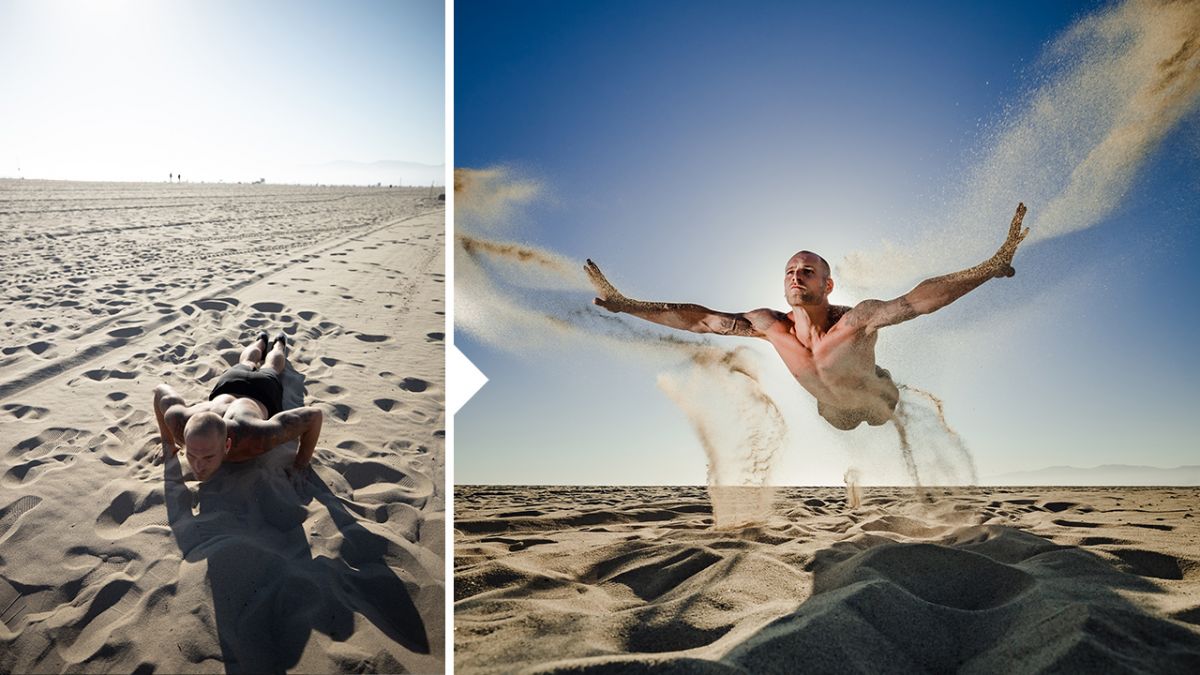 Welcome to the IGTV series we're doing every two weeks on Profoto's Instagram called "Slice of Pye". We'll be covering a myriad of topics, discussing lighting principles, and showcasing a ton of Profoto gear in action over the course of the next year so please join us over on IG Live!
Tune in to our next episode: September 16th at 11AM PST!
View this post on Instagram
In this video, we'll show you how to create dramatic and powerful athletic portraits using the Profoto B10 Plus. This image was created in Venice Beach featuring our model Derek Pratt.
Gear Used in Tutorial
Before you even pick up your camera or touching your flashes, run through our C.A.M.P. framework and simplify your lighting process.
Composition: What do we want our scene to look like? Where do we want the camera to be? What's the angle? What do we want our subjects to be doing?
Ambient Light Exposure: Choose the intention of the scene. Do we want a dramatic image (darkening the ambient light and using more flash) or do we want a softer image (brightening the ambient light and using a more natural power of flash)?
Modify/Add Light: Are your subjects visible in the frame or do they need to be chiseled out? Do you need to add an additional light source?
Pose & Photograph: Take your shot!
Here's how this shot broke down into 4 simple steps:
1. Find the Most Interesting Angle & Composition
You'll the image on the left represents what the shot would look like at eye-level (from my perspective). We're shooting down on the subject and it gives him more of a diminishing presence in the frame, it even makes his body and muscles look smaller because the lens is so far away from him. By lowering our angle we arrive at a composition like what you see on the right. This allows us to use the sand as foreground while leading the viewer into Derek. His body and muscles are not a more dominant part of the frame and since we are closer to his eye level, they appear more true to size.
2. Dial in Your Ambient Light Exposure
For a more dramatic look we wanted to underexpose our image and add flash to really make the subject pop against the sun. We've placed our subject directly in front of the sun so that when he jumps into action he covers it and ends up completely backlit. These are our exposure settings for the image: 1/2000th of a second, f/7.1, ISO 200. You can see it's a huge difference than just exposing for skintone (image on the left) which would have likely required
3. Modify Or Add Flash
Now that we've got our shot setup, let's figure out how much light power we will need in order to make the subject stand out. Because out shutter speed is at 1/2000th of a second, we are using the Profoto B10 Plus on high-speed sync. In addition, we're going to add an OCF Grid to the light to pinpoint all of the light onto our subject and minimize the spill on the sand around him. Firing at 1/1 we're able to get the exact amount of light power we need.
4. Pose & Photograph!
Our last step is to simply have Derek do the superman pushup and capture the moment. We decided to make it a touch more dramatic by having him throw some sand while he flies. I loved how powerful the image came out and it's a testament to so many different attributes we chose to include: a lower camera position to emphasize more presence of the subject in the frame, a darker ambient light exposure, strong light direction and power, and a dynamic pose that takes up a large area in the frame.
Hopefully, you picked up on all these choices made while watching the video and start to think more critically when you shoot. We finished the image off with a Lightroom edit using the HDR Preset from the Visual Flow Presets Crush Pack to really bring out the bold color and energy in the image. For more Profoto lighting tutorials, be sure to check out our Slice of Pye Series on their IGTV!