Zhongyi Optics (ZY Optics) have released the new Mitakon Speedmaster 17mm f/0.95 for Micro Four Thirds (MFT) cameras. Offering a standard 35mm perspective along with an ultra-fast f/0.95 maximum aperture, the Mitakon 17mm f/0.95 is a compact prime characterized by its bright f/0.95 aperture to suit working in low-light conditions. Similar to their 25mm f/0.95, it also affords a great degree of control over the dramatic depth-of-field for isolating subjects from the background and producing selective focus and 3-dimensional image. It can focus as close as 30cm (11.8 inch) and thanks to the 8-bladed round aperture, the bokeh is buttery smooth and softly diffused.
The new 17mm f/0.95 lens features 12 elements in 9 groups optics system with 1pc of Extra-low dispersion element and 4 High Refractive index elements to successfully minimize the chromatic aberrations. The lens delivers a compelling sharpness across the frame, even at f/0.95.
The lens itself is surprisingly tiny. Weighing only 461g (0.92 lbs) and 65.4mm (2.57" long), the new 17mm f/0.95 is currently one of the smallest f/0.95 lens found in the market.
The stepless aperture ring makes it a very interesting option for videography purposes. It can be used on cinema cameras like Pocket 4k, GH5, and Z-Cam E2 for shooting some cinematic footage with great shallow depth of field.
Technical Specifications
Sample Images
Pricing & Availability
Mitakon Speedmaster 17mm f/0.95 III is now available to ship and purchase for USD $399/pc.
To learn more, visit the official product page here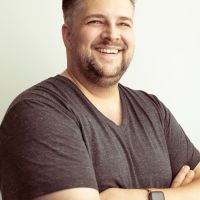 David J. Crewe
David J. Crewe is a full-time commercial photographer and Senior Editor with SLR Lounge. Based out of both Southern California & Las Vegas, Nevada. View his work and blog:
DavidJCrewe.com
Follow his Instagram:
@DavidJCrewe