One of the things generally unquestioned relating to photography gear is that Zeiss glass will be higher performing in optics than pretty much anything else. This generally goes undisputed, and why we're happy when our lenses wear that badge – a Zeiss prime is a beautiful thing. But the world is a different place than it was 2 years ago and the performance gap between the photography-brand aristocracy and the more blue-collar isn't what it once was, and seems disproportionate to the difference in price. Sigma, of course, is the brand that comes to mind.
Sigma's 85mm 1.4 ART has outranked the Zeiss Milvus 85mm and even the Otus 85mm in DxO's testing. That's not to take anything away from Zeiss, after all, Sigma had to pull out all the stops but it is interesting that there is a large Zeiss lens sale going on for the next few days on some of the company's famed primes and for various mounts. Happy day.
The sale will continue through Feb 28th, and have savings up to near-as-makes-no-difference $1,000. Here's what's on tap:
Lenses On Sale
Zeiss Distagon T* 18mm F/3.5 ZF.2 Lens
$400 Instant Rebate
Zeiss Distagon T* 15mm f/2.8 ZE Lens
$951 Instant Rebate
Zeiss 135mm f/2 Apo Sonnar T* ZF.2 Lens
$623 Instant Rebate
Zeiss Distagon T* 35mm f/2 ZE Lens for Canon EF Mount
$318 Instant Rebate
If you're looking for beautiful primes of the highest quality, this is a great opportunity to get on top of.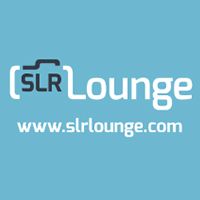 SLR Lounge Official
Articles by SLR Lounge Official are created by multiple authors. They represent official announcements by SLR Lounge.