Zeiss is one those names in photography which carries some real prestige; surrounded by a lore handed down by generations of photographers recounting the experience of shooting with one the German manufacturers' lenses. In recent times, the methodical and meticulous testing of digital sensors has lifted the mist of legend to reveal an even more impressive reality and further establishing Zeiss glass as a benchmark for all others.
The shock of the premium the price and performance of Zeiss lenses is nearly matched by how prolifically their various lens families are produced. In recent times, entire lenses families have been announced at all once.  And although that is not the case today, the newly announced Loxia 25mm f2.4 lens makes another desired addition to the pool of manual lenses for Sony photographers and cinematographers. Here is a closer look.
According to the Zeiss  press release:
With the ZEISS Loxia 2.4/25 compact wide-angle lens, ZEISS is adding a new focal length to its lens family that will benefit both landscape and architectural photographers: "High resolution across the entire image as well as low distortion ensure the perfect result," says Product Manager Christophe Casenave. "The compact lens delivers great images thanks to the new optical design." The ZEISS Loxia 2.4/25 also features high-quality mechanical parts, and the durable metal housing makes this a reliable lens for photographers on the road.
The 25mm focal length nestles into the space between the 21mm and 35mm offerings comfortably. On paper, a difference of 4mm isn't as noticeable but, in use, it provides a more restricted yet sufficiently wide angle of view that is familiar to many shooters and possibly preferred by some.
The design shows 10 elements in 8 groups and it weighs 393 g (0.87 lbs). It comes in a full metal casing and the aperture, as with all Loxia glass, can be de-clicked. For a full breakdown of specs, click here.
The ZEISS Loxia 2.4/25 is scheduled to arrive in March 2018 and will retail for $1,299. Pre-order yours here.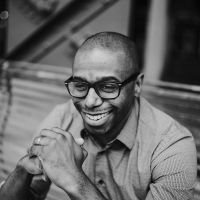 Wendell Weithers
Wendell is based in Atlanta where he shoots events, portraits, and food photography. He also supports his wife Andrea as she runs their cake design business, Sweet Details. Instagram:
Wendellwphoto