Announced more than 2 years ago, Zeiss has finally made its Android-driven ZX1 camera available for pre-order at the highly-questionable price of $6,000! Originally supposed to be released in Early 2019, it feels strange for such a niche camera to be announced now given the global circumstances.
Clearly, we have a lot of questions about this camera and we've already reached out to request a unit to test and fully review, (especially since it comes with a $6k price tag and a fixed 35mm f/2 lens and _NO_ memory card slot). So let's have a look at what we do know so far.
The system has a 37-megapixel full-frame sensor, an electronic viewfinder, and a 4.3inch touch screen display on the back. It also has just 3 dials to control the aperture, shutter speed, and ISO (which goes from 80-51,200). What's interesting is that the system is running an Android-powered OS that has a built-in version of Adobe Lightroom on it, meaning, you can edit the images right in the camera itself! My guess is it'd be very similar to how Adobe Lightroom runs on any current Smartphone, but just how accurate that will be we'll have to wait till we can get hands-on with it.
Key Features
37.4MP Full-Frame CMOS Sensor
ZEISS Distagon T* 35mm f/2 Lens
Leaf Shutter and Physical Exposure Dials
0.74x Full HD OLED Electronic Viewfinder
Adobe Lightroom On-board
Technical Specifications
Pixels Effective: 37.4 Megapixel
Maximum Resolution 7488 x 4992
Aspect Ratio 3:2
Sensor Type CMOS
Sensor Size Full-Frame
Image File Format DNG, JPEG
Focal Length 35mm
Maximum Aperture f/2
Minimum Aperture f/22
Optical Design 8 Elements in 5 Groups
Filter Size 52 mm
Exposure Control ISO Sensitivity 80 to 51200
Shutter Speed Mechanical Shutter 1/8000 to 30 Seconds
Continuous Shooting Up to 3 fps at 37.4 MP
Recording Modes MP4

UHD 4K (3840 x 2160) at 29.97p
Full HD (1920 x 1080) at 59.94p

Display Type Fixed Touchscreen LCD
Built-In Flash No
Memory Card Slot None
Internal Memory 512 GB
Connectivity 3.5mm Headphone, 3.5mm Microphone, USB Type-C
Wireless Wi-Fi
Bluetooth
Battery 1 x Rechargeable Lithium-Ion, 3190 mAh
Dimensions (W x H x D) 5.6 x 3.7 x 2.6″ / 142 x 93 x 66 mm
Weight 1.76 lb / 800 g (Body with Battery)
Price – $5,999 – B&H 

Final Thoughts
There are a LOT of questionable decisions made in terms of the design and functionality of this mirrorless system that we can only answer once we've had some users actually get hands-on with it. The big thing will be seeing if that 6k price tag is worth it and it all comes down to how the UI/UX is handled, how responsive it is, and even more so, how easy it will be to use those features in conjunction with transmitting the files via wifi/Bluetooth or its single USB-C connection. I've seen a lot of weird cameras out there over the years, but this one, at least at a first glance, takes the cake. It's nearly 2x the price of the Sony RX-1 (which comes with a Zeiss 35mm f2 lens) and is much larger / heavier, and then it's still a thousand dollars more expensive than the more "size-comparable" Leica Q2 which only runs about $4,995. Imagine, a Leica being the cheaper alternative for a fixed lens system?
While Zeiss is well known for its incredible quality glass, the value of this camera system is still unknown given that it'll all boil down to the Operating System UI and how well it all functions with that built in Adobe Lightroom. What do you think about this camera? As I mentioned above, we've already put in a request to test/review this system but we've gotten no official word on the actual release date and availability as of yet. Even if its OS is near flawless, do you think it's worth the 6k price tag? Let us know what you think, along with any questions you'd like to see addressed in a review in the comments below.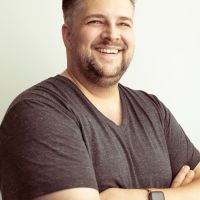 David J. Crewe
David J. Crewe is a full-time commercial photographer and Senior Editor with SLR Lounge. Based out of both Southern California & Las Vegas, Nevada. View his work and blog:
DavidJCrewe.com
Follow his Instagram:
@DavidJCrewe