Today, Zeiss officially unveiled the latest lens in their Batis lens family; the Batis 135mm f2.8. The Zeiss partnership with Sony produces native FE-mount lenses that fill in the middle tier of Sony's mirrorless lens lineup and it is the fourth lens in the family, which cover the focal lengths 18mm, 25mm, 85mm, and now the newly revealed 135mm.
If you keep your ear to the ground for gear rumors, you've heard the rumblings of this new lens for some time now, but whatever mystery remained has now been dispelled. Let's see if this lens offers enough to convince E-mount shooters to part with the $2,000 asking price.
Per the Zeiss Website:
Long focal length, fast autofocus, optical image stabilization. Thanks to the outstanding correction of all chromatic aberrations, the ZEISS Batis 2.8/135 is a high-performance telephoto lens with an Apo Sonnar design. The lens is the optimum solution for medium-distance portrait photography.
Lens Specs
Aperture range –  f/2.8 – f/22
Focusing range – 0.87 m (2.86 ft) – infinity
Elements/Groups – 14 lens elements in 11 groups
Field of View (diag. / horiz. / vert.) – 18° / 15° / 10°
Image Stabilization – Yes
Autofocus – Yes
Close Focus – 0.74m / 2.4′
Magnification – 1:5.3
Filter Size – 67mm
Dimensions L x W – 4.7 x 3.9″ / 120mm x 98mm
Weight – 1.35 lb / 614g
Asking $2,000 for this prime seems a bit ambitious, even for a storied brand like Zeiss and I now recoil in fear at the thought of the cost of a G Master 135mm prime from Sony. A lingering question is, will Sony eventually release a budget (and I use that term loosely) 135mm lens?
Early reviews of Sony's 85mm f1.8 lens show that the company isn't holding back on optical quality in their most affordable offerings. With Sony's stabilized sensors, a non-stabilized 135mm at a price under $1500 could be tough competition. I have no doubt the images will be stunning, but time will tell how this lens does in the marketplace. If you are one of the brave and rich, you can order your copy here.
Recent Lens Announcements
The New Sigma 100-400mm F5-6.3 DG OS HSM Price Revealed & Pre-Order Ready
Sigma's New 135mm f/1.8 ART Pricing Announced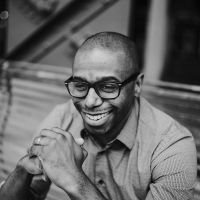 Wendell Weithers
Wendell is based in Atlanta where he shoots events, portraits, and food photography. He also supports his wife Andrea as she runs their cake design business, Sweet Details. Instagram:
Wendellwphoto