Just days ago Zeiss officially announced their new medium telephoto lens and the newest in the Batis family, the Carl Zeiss Batis 2.8/135. This news has come as yet another reason to smile for Sony E-mount shooters who have altogether benefited from the Zeiss/Sony partnership that brings high-quality native FE-mount lenses within arms reach.
The 135 represents the fourth lens in the family, which currently already cover the 18mm, 25mm, and 85mm focal lengths, so it represents the first real telephoto Batis offering, and with so many other great lenses coming out in Sony's own G-Master line, and then 135mm 1.8 Art from Sigma, we were interested to see some sample imagery from the Batis, which is what we've got here for you today.
Tokyo-based photographer, Akiomi Kuroda, who shoots frequent commercial work for magazines and advertising, had the opportunity to spend two weeks with the new 135 before its announcement and wanted to share some initial shots with our audience.
It's worth noting here that with the exception of Zeiss lenses made by Sony, only Zeiss Batis can be used with AF with an A7 variant, though some question the need for it given the excellent stabilization already offered by the likes of the A7II and A7RII, and that maybe a reduction in weight and price may be more warranted. All that said, however, the 135 on a second-gen A7 with both stabilization system should provide some crisp shots.
Kuroda, who at one point was a member of Sony's professional services tells me that the lens produces very crisp and sharp imagery with essentially zero chromatic aberration, low vignetting, fast and silent AF, and that the OIS is very good, though does express concerns over price.
In the images herein are not full res files but you can get a sense of the quality and nature of the out of focused areas and bokeh, and generally 'compression' and rendering of the lens, and just how sharp the shots can be.
We'll hopefully be able to bring you more on the Zeiss Batis 2.8/135 and get one in the studio, but keep an eye out soon for a review of the new Sigma 135mm 1.8 ART which I've got in right now.
Also, certainly check out Karuda's site for a lot more great material and more imagery.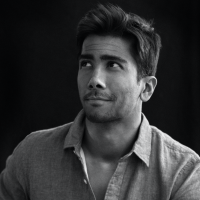 Kishore Sawh
A photographer and writer based in Miami, he can often be found at dog parks, and airports in London and Toronto. He is also a tremendous fan of flossing and the happiest guy around when the company's good.