More of The Same?
When I first heard of another family of lenses from Zeiss, my immediate reaction was a dramatic eye-roll. I feel like every week there are new lens announcements from Zeiss like Otus, Loxia, Batis, Heli, Modix, and Todai (okay, I made some up, but you get the point). Now there are the Milvus lenses, but are they any different?
New Milvus Lens Family for DSLR
Camera Lenses That Deliver
The first thing any still photographer will notice on these lenses (besides the price) is that there is no auto-focus, but that's probably the only con. Videographers will love the length of the focus throw and the option to de-click the aperture ring. Traveling and landscape photographers will utilize the weather sealing, and those who have invested in the new ultra-high-megapixel cameras will undoubtedly appreciate the glass quality. This is basically a lens for those who want Otus quality, but don't want to pay the Otus price.
These lenses are available for pre-order on B&H (click any of the links above). What's your opinion on these lenses? Are you excited for these lenses or do you think they're Milvuseless? Let us know in the comments!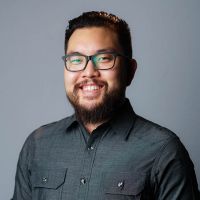 Joseph Cha
I'm a photographer and cinematographer based in Southern California. When I don't have a camera in my face I enjoy going to the movies and dissecting the story telling and visual aesthetics.